Generate More Leads Using Google My Business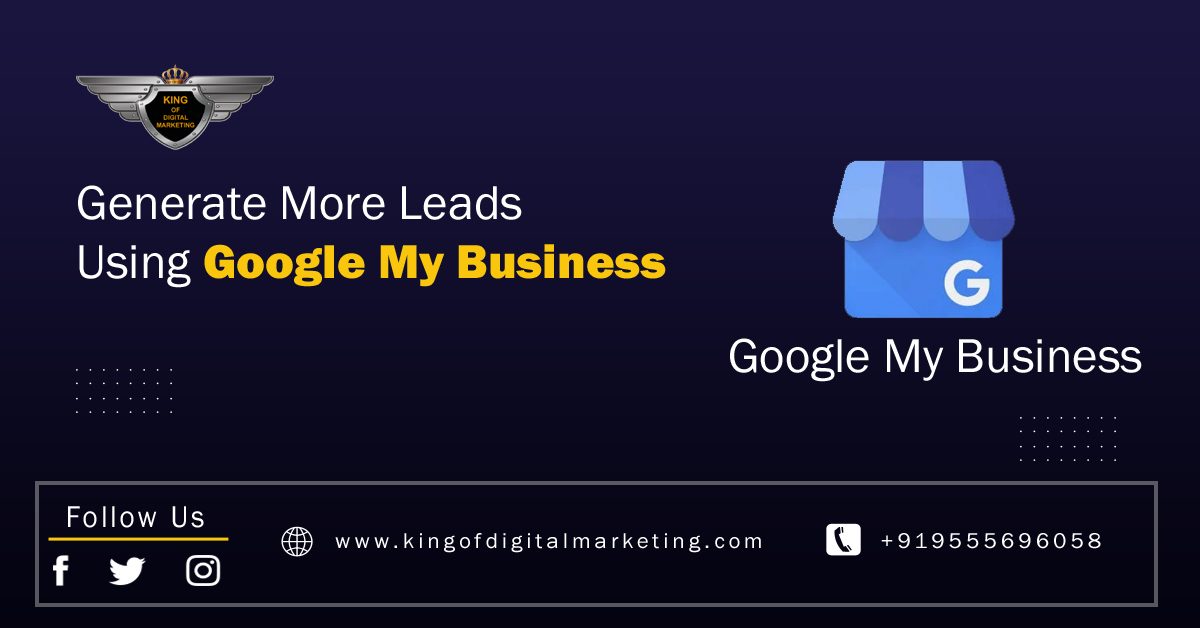 TABLE OF CONTENT
A free online business profile, Google My Business (GMB) can be created by any business. There's a good chance you already have a Google My Business listing that was generated automatically by Google; you just need to claim Use the built-in features to enhance your profile. There are several reasons why it's so valuable, including the fact that Google places local company listings at the top of search results when users search for and many of those online searchers become clients as well. Researchers found that 76% of those who search for local businesses on mobile devices end up visiting that business or a comparable one within the next day.
Make a mark on the map
You should check to see whether a profile has already been created for your firm based on third-party information such as online customer reviews before you create your own. Google will walk you through the process of creating a profile for you. For potential clients to locate you, you must ensure that your business appears on Google Maps.
Make your listing stand out
Identify your business in a succinct, interesting manner, utilizing keywords that online users are likely to use to describe your type of business, such as "sports equipment" or "pet. This will assist search engine results to be better. Once you've done this, you'll want to add photos and videos that showcase your business, products, workers, and customers. Don't forget to include all of the relevant information, such as your physical address as well as your phone number. The higher your listing appears in Google search results, the more complete it is and helps in managing online reputation of your business.
Solicit feedback from customers
Because Google analyses customer reviews to decide your GMB ranking in search results, it's crucial to encourage satisfied customers to leave reviews on the GMB page for your business. However, you might offer incentives such as a complimentary appetizer or a discount on their next purchase to encourage people to post great reviews.
Profit from added features
Take a look at what else GMB has to offer once you've mastered the basics. So, for example, it recently brought out a new feature that allows service businesses to display their coverage area. You can also use Google My Business Posts to promote bargains, blog posts, and special events. Posting consistently will increase your website's SEO if you include related keywords in your posting. In a sense, these posts are mini-advertisements or social network updates that display on your GMB homepage. When posting on social media, linking back to your website or social media sites increases the effectiveness. So you can use it while attaining SMO services in Delhi.
Google Analytics is a useful tool
If you sign up for a free listing, you'll also have access to Google Analytics data, which tells you where your consumers are coming from. If you want to improve your marketing approach, you can also track the response to specific posts, promotions, and calls to action by tracking their responses.
Examine your list regularly
Anyone can edit your profile, and not every customer will have a good experience with your business. Because of this, it's vital to check your listing frequently to ensure that all of the information is still correct.
Final thoughts
For obtaining the maximum effectiveness of GMB, you can hire any well-established and highly experienced digital marketing company in Delhi. When used correctly, GMB can be a powerful consumer engagement tool.