Join Best Digital Marketing Institute in Delhi & Get Job Ready in 90 Days
King of Digital Marketing is a leading digital marketing institute in South Delhi, India since 2013. Our experts have designed courses in digital marketing to train students, job seekers, professionals, and entrepreneurs. Online marketing has certainly come a long way in developing influence in the marketing world and we, at King of Digital Marketing (Integral Part of Devweboic Techsolutions OPC. Pvt. Ltd.), train all our students to know the fundamentals of this evolving marketing field. From our long years of experience and the success stories of our students, it is fairly obvious that Devweboic Digital Marketing Institute is the best among various digital marketing institutes in South Delhi The King of Digital Marketing is the best digital marketing training institute in Delhi. The digital marketing course offered by the King of Digital Marketing includes every technique of online promotion and teaches students how to promote a service or a product by using electronic devices and digital tools. The institute's agency-based training creates great value in the professional life of students. The course staff and training material are designed by expert digital marketers to make students pro in digital marketing. The agency has trained more than 640 students and professionals successfully and shaped their careers in the digital marketing field.
Most Demanded Course: Digital Marketing is the most demanding course at present time, and our government also forcing it to be Digital India. We give chances to Top-in-Demand Industry vocations.
Job Relevant: Our courses are 100 percent current industry job relevant. We give the Latest curriculum, based on current industry necessities and also future aptitude prerequisites.
KDM Assistance: We offer you some assistance with qualifying for confirmations such as Google Adwords and Analytics through our thorough educational modules and preparation.
Help Your Business: Existing Business proprietors through our courses can investigate new open doors in e-trade and develop their business complex. You might be a specialist, CA, proficient/proprietor of a shop; educational cost or guiding establishment, parlor, or some other business.
Moreover, if you are a student, King of Digital Marketing will help you to get the industry's best online marketing job. Our courses will make you fruitful business people and you can begin your own business, in the event that you have the enterprise desires.
---
---
Career and Opportunities in Digital Marketing Industry
Here are a few popular career options that you can have after completing a digital marketing course.

Search Engine Optimization (SEO)
You can be an SEO specialist. You can start your career as an SEO Executive, then SEO Senior Executive/ SEO Strategist, SEO Manager, and SEO Director.

Pay-Per-Click (PPC)
You also get a chance to become a PPC specialist. The job role demands an individual to be knowledgeable of Pay Per Click advertisements. You get projects to manage Google Ads, Bing Ads, Facebook/Instagram Ads.

Social Media Marketing (SMM)
You can become a Social Media Executive who manages all social media channels, and campaigns to engage with the right audience. You can also be an SMM specialist, strategist, or consultant.

Performance Marketing
Performance marketing professionals have duties like lead generation, web traffic, sales boosting, keyword strategy, increasing App doenload, and handle the company's overall campaigns to generate higher ROI.

Blogger/YouTuber
You can also follow your passion to write content or create video content. Yes, you can be a reputed blogger or YouTuber after learning digital marketing.

Content Writer
You have also an option to be a content writer who creates content for blogs, articles, product descriptions, social media, and the company website along with evaluating analytics to modify and update content as required.
Digital Marketing Course Module

Digital Marketing Overview


Search Engine Optimization



Important Ranking Factors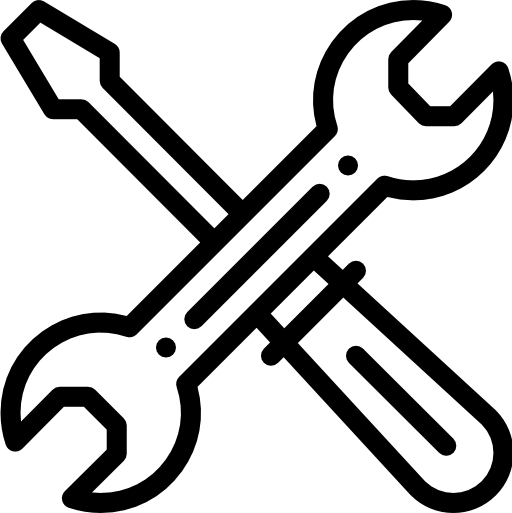 App Store Optimization (ASO)




Social Media Optimization









Google My Business Page Promotion





Online Reputation Management (ORM)

Become Successful Freelancer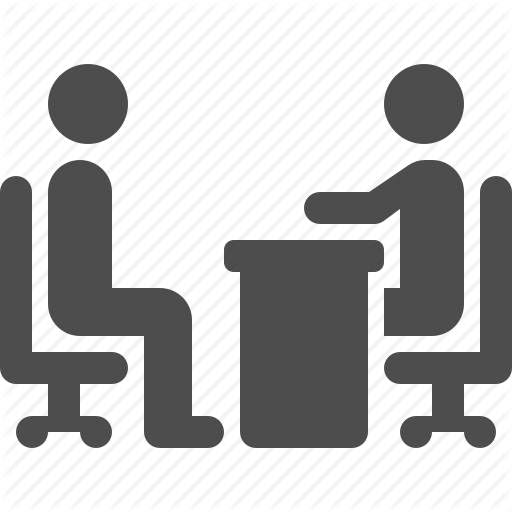 ---
DO YOU WANT TO STUDY SPECIFIC MODULE OF DIGITAL MARKETING?

SEO Training Course
Advance SEO Training course in South Delhi, We have 100% Job Assistance after advance SEO Course from King of Digital Marketing. Our SEO course will make you able to rank any keywords easily in Google or any Search Engines.

SMO Training Course
Social Media optimization training course makes you aware with marketing strategy via social websites like Facebook Marketing, Twitter Marketing, Linkedin Marketing etc. You learn all new techniques of SMO to be used in 2018.

PPC Training Course
Being best PPC Company in South Delhi, we are providing advanced PPC training course in South Delhi by industry experts trainer.We have best modules for ppc like - Google AdWords, Bing Accreditation, Google Analytics, Google Webmaster tool.

ORM Training Course
ORM course is provided by KDM, Online Reputation Management (ORM) is basically requirement of every business online. A students musyt know techniques to make influencing online reputation of any brand.

Mobile App Promotion
Mobile App Promotion module let you understand the strategies to promote any mobile app on play store or another. If you own any App. you must be a part of ORM training course at Devweboic digital marketing institute.

Affiliate Marketing Course
Being digital marketer, you must know best way to earn money through affiliate marketing. Affiliate marketing is method of promoting Amazon, Flipkart and others website's products and earn commision.
---
Flexible Digital Marketing Batches
Weekdays Batches
If you are student, you can join regular batches where you get three days classes in a week. The duration of each class is 2 hours.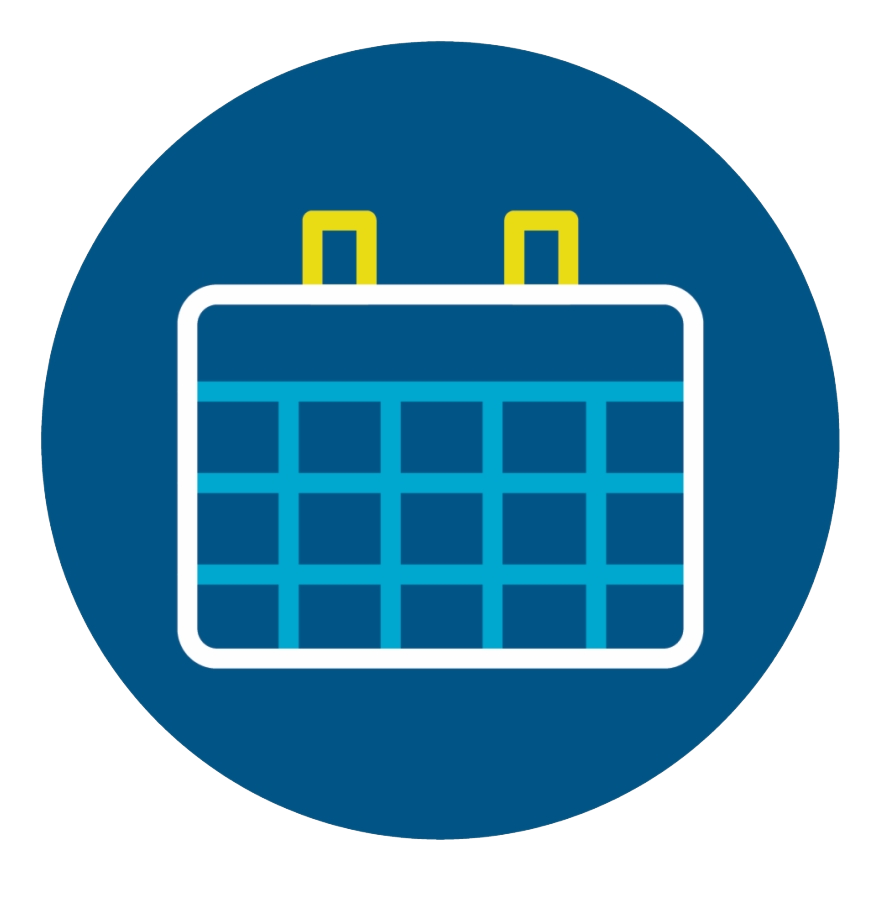 Weekend Batches
If you're a business owner or working professional and getting time only on weekends then join weekend batches. Duration of weekend class is 3 hours.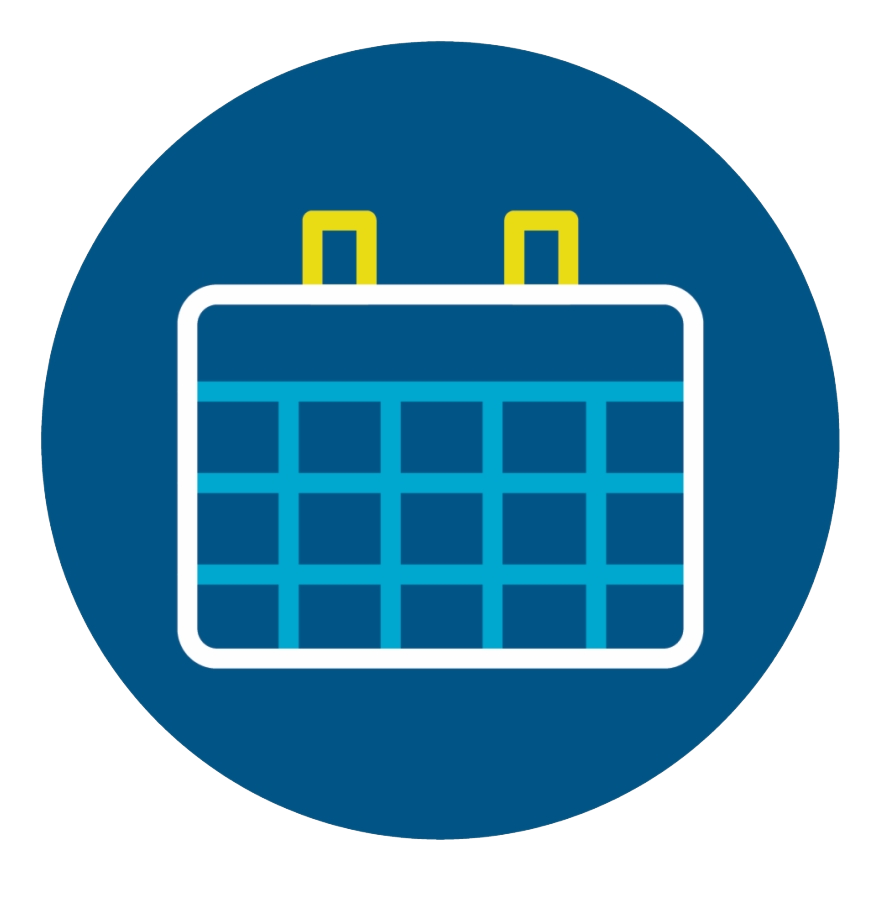 Online Batches
If you're far from our branch in South Delhi or Allahabad then you can join online digital marketing course where you get live classes on weekdays or weekend.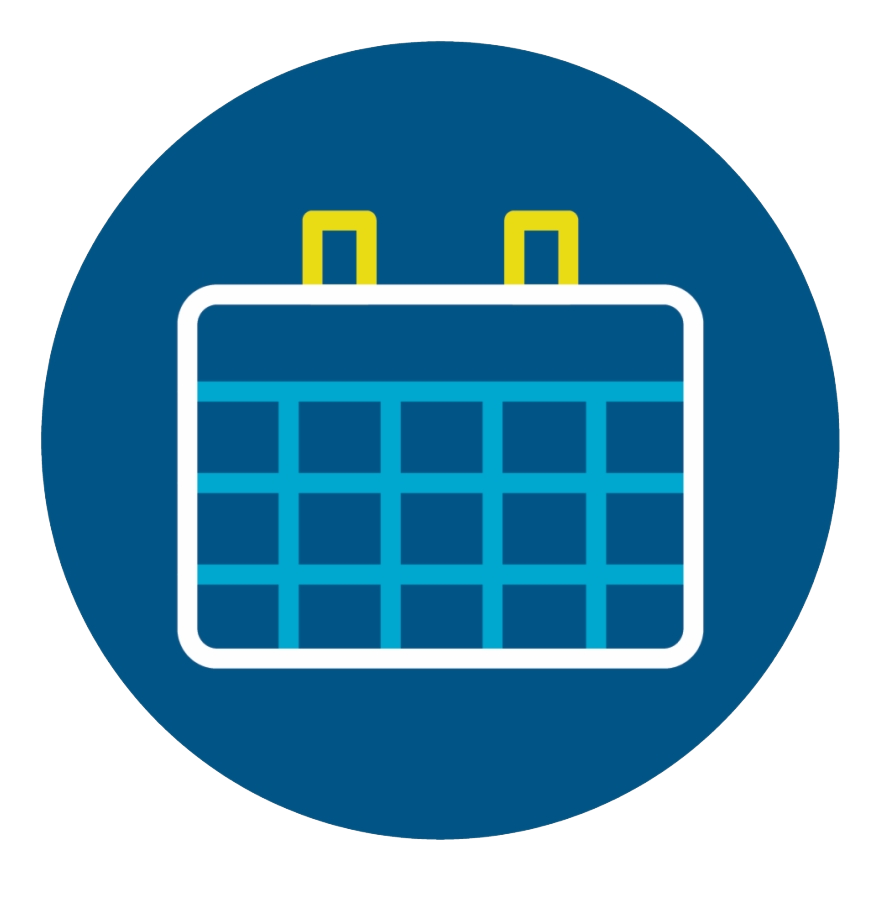 ---
Bonus With Digital Marketing Course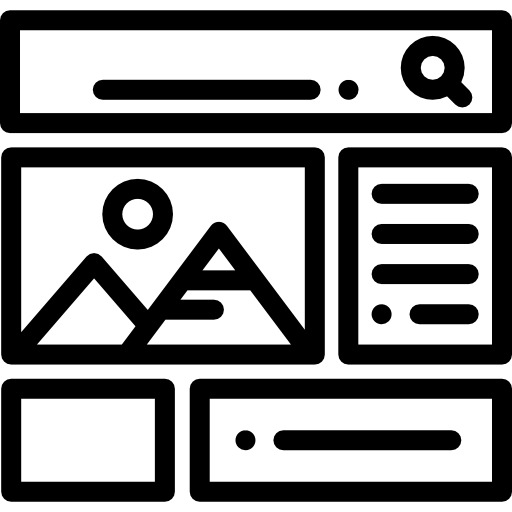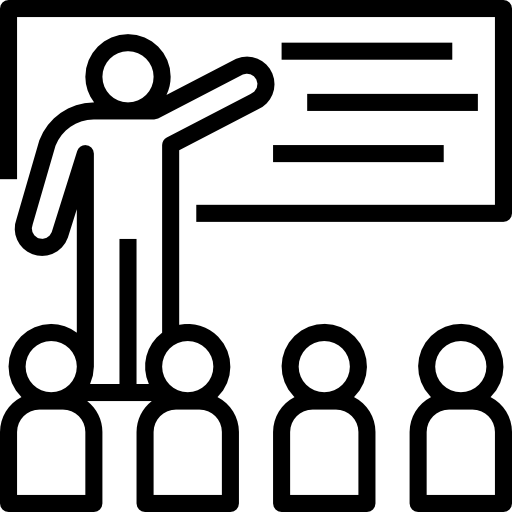 100% Placement Assistance
---
Job Opportunities after Digital Marketing Course
Get a Job in Digital Marketing Industry or Setup Own Business:
As the digital marketing industry is developing, it brings more opportunities to professionals in this industry. According to LinkedIn 2000+ job openings in Delhi for digital marketing including social media, content strategy, SEO, analytics, and more. Mentioned below are job opportunities available for professionals. The best and simple way to start your career in digital marketing is to digital marketing course. In digital marketing, we have several different specializations so you will have diverse options to start your career.
Junior and Mid Level Career Options
Digital marketing executive
SEO Executive
Google Ads Specialist
Social Media Specialist
Content Marketing Executive
Online Reputation Executive
Higher Level Digital Marketing Job Titles
Digital Marketing Manager
Digital Marketing Strategist
Digital Marketing Head
Social Media Manager
Digital Branding Head
Paid Advertising manager
Digital Marketing in Online Business
Start Freelancing Services
Become a professional Blogger
Start Your Own Agency
Earn With Affiliate Marketing & Adsense
Become YouTuber
Paid Advertising manager
---
Words of Digital Marketing Students

When it comes to digital marketing i remmber one name King of Digital Marketing and Gaurav Sir. It's amazing to learn Digital marketing here at devweboic. I have completed my Training from here and got lots of knowledge which is beneficial for me. After learning digital marketing i started working as freelancer and now i am doing best for my clients.

Kritika Pandey

Current Position: Digital Marketing Executive
Delhi

At King of Digital Marketing Institute, I got to discover the different ways of mastery of the digital marketing world. I am very thankful for all the members of this Institute to teach all modules of digital marketing.

Subhendu

Current Position: Digital Marketing Manager
Delhi

King of Digital Marketing is one of the best reputed digital marketing institute in South Delhi situated in Kalkaji Govindpuri. All the teachers and staff are wonderful and supportive. We have worked on live projects during course and learnt to implement SEO SMO PPC elements.

Sapna

Current Position: SEO Executive
Delhi

It was very difficult for me because I was new to the digital world and I had no technical knowledge but after completing a course from Devweboic digital marketing Institute, my self-confidence increased and I am ready to work as a digital marketer. Thank you all members and Gaurav sir.

Dheeraj

Current Position: SEO & PPC Expert
Delhi

I have started my carrier as a YouTuber one year ago, but my youtube channel was not growing and then I decided to be an expert in YouTube marketing so that I can rise and promote my channel. I did a digital marketing course from King of Digital Marketing which made me an expert in youtube marketing and now I also have my own website and I am really happy and very thankful to best Institute.

Rajeev Kumar

Current Position: SEO Executive and YouTube Expert
Delhi

The digital marketing course by King of Digital Marketing institute was the right choice of me. It was a very enjoyable experience to learn digital marketing at DDMI by expert trainers.

Prity Shrivastav

Current Position: Digital Marketer
Delhi

Pursuing the digital marketing course at King fo Digital Marketing Institute and I had a great learning experience. In the beginning, it was very difficult for me because I was not able to decide where I should have to do digital marketing course. My friend told me to take admission in devweboic. Now after learning from here, I have polished my skills and I am ready to start my job as a digital marketer. All the members of King of Digital Marketing are very supportive and professional. Thank you so much for everything.

Karan Singh

Current Position: Digital Marketing Manager
Delhi

Hello Everyone, myself Cheshta Mehta, pursuing digital marketing course at King of Digital Marketing Institute. Digital marketing is one of the most demanding course and everyone wants to do this course. There are so many institutes for digital marketing in South Delhi but from my experience kings of digital marketing is best for the course. Mr Gaurav Dubey Sir is providing best knowledge of digital marketing that how it works, how we get rank and how we can do SEO to get rank in SERP. I suggest you to join this digital marketing institute in South Delhi to explore your career.

Cheshta Mehta

Current Position: Digital Marketing Intern
Delhi

I am Neha Subedi, i am digital marketing student of King of Digital Marketing. After digital marketing internship i got job at this organization and working as SEO Executive. One thing is here that if you are good in skill then you may be hired for the same organization also.

Neha Subedi

Current Position: SEO Executive
Delhi

If you are looking to join best digital marketing institute in Kalkaji South Delhi then must join this institute, they teach you each and everything in details. you become expert after three month course, i did course from here and now after course only i am earning 22000 per month in a digital marketing agency in west delhi. Thank you gaurav sir for your everytype of support i appreciate your efforts for each thing made easy to learn. Thank you

Shivani Jain

Current Position: Digital Marketing Executive
Delhi

Doing digital marketing course at King of digital marketing institute at Delhi Govindpuri Branch. Learnt everything in details and now doing SEO specialization as digital marketing intern here. I recommend all students willing to learn digital marketing must join King fo Digital Marketing for best career and be expert of digital marketing

Mohit Saini

Current Position: SEO Executive
Delhi

I am Manish Sharma, former student of King of Digital Marketing Institute, i got opportunity to work with the expert team of KDM as SEO intern and got chance to learn many techniques of SEO. currently i am working in reputed gym in South Delhi as SEO team leader. If you want to learn digital marketing, must join this institute in Govinspuri and Allahabad.

Manish Sharma

Current Position: SEO Executive
Delhi

I finished digital marketing internship from King of Digital Marketing, i found that this institute is best digital marketing institute in south Delhi to provide course and free internship. I had finished course from somewhere else but got all knowledge of digital marketing from Gaurav sir only here. i highly recommend this digital marketing institute.

Slok Gambhir

Current Position: Digital Marketing Executive
Delhi

Just before few days I had completed digital marketing course from King of Digital Marketing. Now I am placed in digital marketing company as SEO executive and getting good salary as fresher. Thanks this institute to make my career.

Ashwini

Current Position: SEO Executive
Delhi
Scope of Digital Marketing in India
The eventual fate of Digital Marketing is blasting in India as well as all parts of the world. The year 2022 overwhelmed the businesses with over 20 lakh openings for work in the Digital Marketing space. All things considered, coming up next is a greater amazement job openings for digital marketers. In 2023, It is expected that almost 30L jobs will come in digital marketing industries.
The studies led by a few forums have anticipated this number to develop with Digitalisation in the country. Our Prime Minister - Narendra Modi has been effectively promoting the possibility of Digital Marketing in India to extend Digital Marketing in India. PM Modi's digital India dream and campaign is reaching at highest level and being accepted by each and every people of the country. The activity of Government of India is planned for giving simple services to its locals.
Presently envision when a country's Prime Minister is making awareness of Digital Marketing, Think! what might be the scope of digital marketing in India.
---
How Can Digital Marketing Course Help You to Grow Your Career?
Digital marketing is a career that has ample of room for creatives, techs, and business people. There are so many roads that you can follow; it is best to focus on one or two things that you do most excellent, then you can always learn more from there. If you have a communications or business background, you may want to think about going into management.
This is a field that is ever-changing and engaging; there is always something new to learn. And if you work in an agency, you will always be working with different clients, which means you will probably never get bored. As this is such a dynamic field that needs ongoing learning, you need to be a self-starter that is eager to teach yourself new skills and technology on a constant basis. If you are innovative, curious, a natural leader, proactive, creative, adaptable, and have a good business sense; you will possibly do well in most areas in this field.
---
What Is The Eligibility For a Digital Marketing Course?
Being a graduate is the only eligibility criterion to get enrolled in a digital marketing course. The graduation degree must be from a recognized university/ educational institution (UGC/AICTE/DEC/AIU/State Government) in any discipline. There is no restriction on the discipline or stream of study to get enrolled in a digital marketing course. So, it is not mandatory that the applicant must be a graduate of the commerce or marketing stream. An engineer or IT graduate or entrepreneur or anyone else who is interested in entering the field of digital marketing or making a career switch to digital marketing can enroll in digital marketing courses. Work experience is also not required in most digital marketing courses. However, the aspiring student must have a basic understanding of digital media so that he/she can be able to understand how to work with the various platforms and media and keep up with the pace of the digital marketing course.
How Can Join a Digital Marketing Course In Delhi?
Before joining a digital marketing course, it is very important to research the courses of all available digital marketing institutes in Delhi. Selecting the best digital marketing course is not easy as there are a variety of institutes offering a variety of courses. First, you need to make a list of all available digital marketing institutes. Then you can check the reliability of the course from each institute. You can check their website and validate their identities and qualifications to ensure they are experts in the digital marketing field. Then you examine the course curriculum and check if that course content is related to what you would like to learn. Most institutes offer enrolment facilities on their website. After researching and finding the best digital marketing institute in Delhi, you can visit their website and fill out the query form for enrollment. They will contact you and make you understand the further procedure. You can also get phone numbers and email ids from their website. You can contact via the contact details and ask for further enrolment process.
Why should You Go For Digital Marketing Course in Delhi?
The field of digital marketing is constantly evolving. While traditional marketing still has a vital role in the world, digital marketing is quickly taking over due to affordability and analytics. The popular site LinkedIn has also specified that the Digital Marketing Specialist role is among the top 10 most in-demand jobs, with 860,000 job openings. Companies are looking for efficient digital marketers to grow their online presence and stay trendy in the market.

As the demand for digital marketers is high in the job market, opting for a digital marketing course in Delhi can enable you to grab this opportunity. A digital marketing course will make you a smart and efficient digital marketing professional. You will learn all techniques and strategies of digital marketing. You will also get exposure to the latest digital tools that you can use in your professional career. The course will strengthen your knowledge that you can apply in your professional career and take your career to the next level. You can explore a wide range of career options and increase your market value. Digital marketing courses can also enhance your skills and creativity.
How Much Money Can You Earn After Completing Digital Marketing Course?
After completing the digital marketing course, you will be able to earn a good salary. If you are a Fresher in a digital marketing job, your salary can be between 15k to 25k. After one year when your skills and experience grow, you can earn up to 35k to 50k. You can also earn up to 1 lakh when you become an expert.
The salary range of a Digital Marketing Manager is between INR 4,00,000 to INR 18,00,000 based on experience and expertise.
Whereas a PPC analyst can start with 3 lakhs per annum and after 2 years of experience he/she can expect an average of INR 4-5 Lakhs per year in India.
An entry-level digital marketing salary for a Social Media Marketing Specialist with less than 1 of year experience can be an average of INR 2,50,000 in India. After having 5-9 years of experience, he/she can earn around INR 6,90,923 per annum based in India.
The digital marketing salary for a fresher Search Engine Optimization Specialist with less than 1-year experience is an average of INR 1,75,000 per annum in India. After having 3 years of experience, he/she can earn around 5 lakhs per annum.
---
What Our Students Say!
Watch the videos listed below, Here you can view the thoughts of our digital marketing students, who have completed their digital marketing course from Devweboic Digital Marketing Institute in South Delhi and Allahabad. These all students has got good job in various profiles of digital marketing.
Youtube Reviews Video
Don't Just Take Our Word For It. Watch The Video Testimonials of Our Students, They Have Shared Their Experience About Our Digital Marketing Courses and Modules.
Review On Google
Read the Google Reviews of Our Students, These Words can Help You to Choose Best Digital Marketing Institute and Understand the Experience of Our Old Students.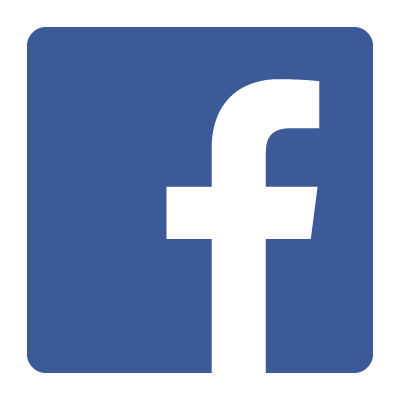 Social Media Reviews
Do not Trust Blindly on Any Digital Marketing Institute, Read the Review on Various Platforms Before Choosing Digital Marketing Course. Read the Facebook Reviews of Our Students.
---
Advanced Digital Marketing Course Modules
Digital Marketing Overview
Integrated Digital Marketing Strategy
Website Creation & Analysis
Search Engine Optimization
PPC, Google Ads
Google Analytics
Google My Business Promotion
Social Media Marketing
Email Marketing
E-commerce Marketing
Mobile Marketing
Content Marketing
YouTube Marketing
Affiliate Marketing
Native Advertising
Online Reputation Management
Sales Funnel
Lead Generation for Business
Conversion Rate Optimization
Making Money Via Adsense & Blogging
Grab Freelancing Projects
---
FAQs - Digital Marketing Course