Google Speed Update : Google Mobile Speed Update for Website Ranking
Google Speed Update : Google Mobile Speed Update for Website Ranking
Posted by Sapna Pandey on July 13,2018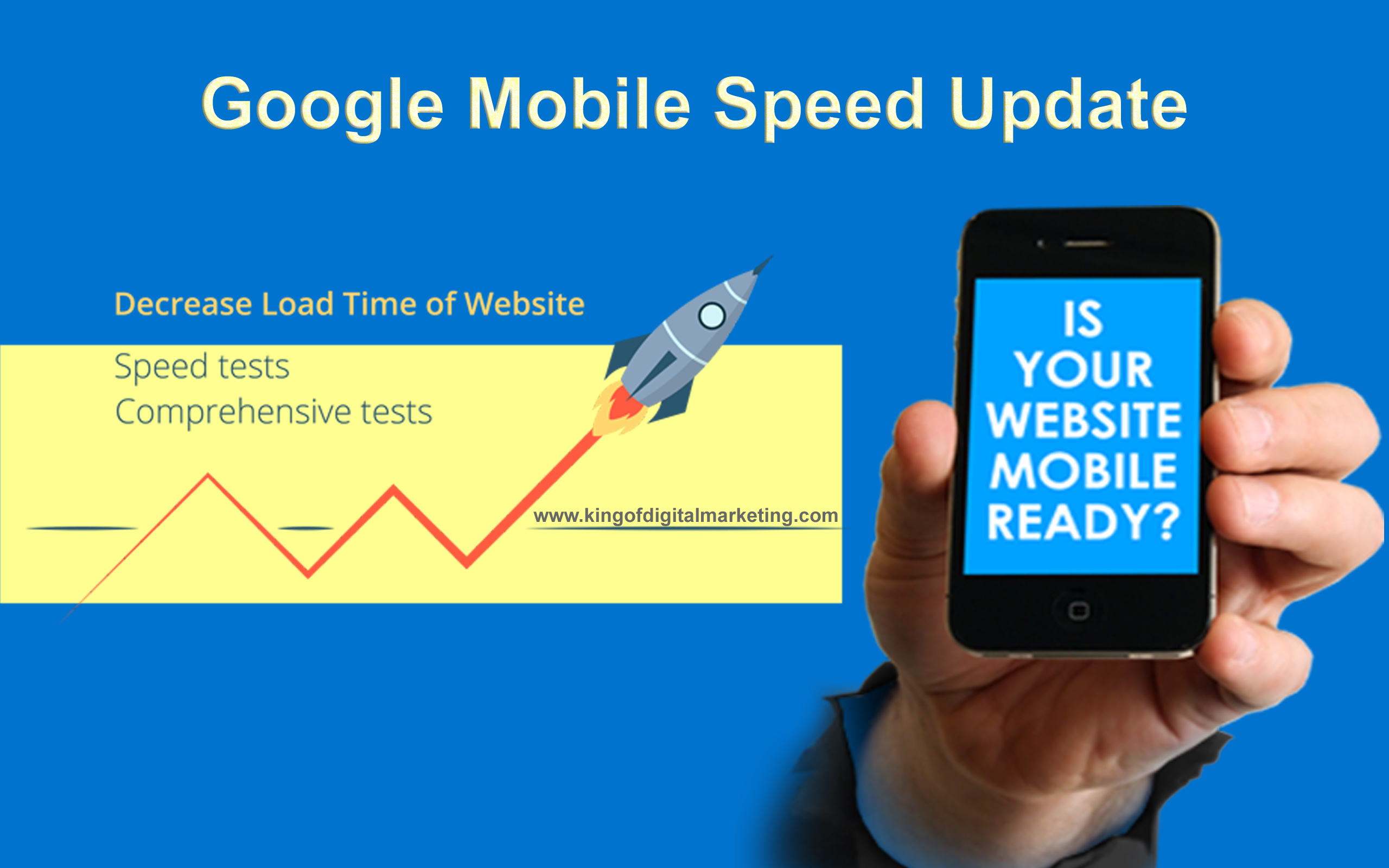 Google Speed Update : Google Mobile Speed Update for Website Ranking | on July 13,2018
Google has recently announced its latest algorithm updates, named the mobile speed updates. This updates is going to launch in July of this year. There are so many question arised about this updates, including how this impact desktop pages, whether pages with AMP URLs but slow canonical URL will be impacted. This is completely algorithmic. There is no tool that directly indicates whether a page is affected by this new ranking factor. The major objective of this change is to improve the search user experience. Speed is just of many signals that are used to rank pages. The same standard is applied for all pages, regardless of the technology to build the pages. Now question arises that how we know if google considers our pages to be fast or not. Google will not give you specific metric about this. The chrome user experience report is designed by real user measurement of key user experience metric across the public web.
PageSpeed Insights, which gives URL level user experience metrics for well known URLs. Here are some resources that can be used to evaluate a page's performance.

As per Chrome User Experience Report, an open database for key user for targeted audience on the internet, as per experienced by chrome users under real-world circumstances.
Lighthouse, an automated tool and a part of chrome developer tools for auditing the quality such as performance, accessibility and more of the web pages.
PageSpeed Insights, a tool that indicates how well a page performs on the chrome UX Report and suggests.
If you have a slow mobile site and you get less traffic from google and google search console shows you ranking changes with mobile speed updates.According to Google new updates initiate from july, mobile page speed will play the most important role to find out ranking factors for mobile searches. Page speed has been a ranking factors since 2009, but not officially. As per the blog post released last week Page speed does matter for ranking factors for mobile searches. For improving mobile page speed tool - Google recommends its own tool which is called Testmysite, to identify areas where you can improve your mobile page load times specifically.
In a nutshell I want to ellaborate in this blog post that if you are an adwords user, make sure that you are observing and optimizing for landing pages speed and load time. In the view to SEO perspective: consider making the switch to AMP. In 2017, Google had decided to discontinue its Instant Search Feature. The main objective of such decision was to focus on ways to make search faster and more flexible on all devices even on mobile phones like gadgets.
If you are going to opt Digital Marketing Services or SEO Services then firstly consult with Digital Marketing specialist to make sure whether your website is mobile friendly or not. Because everyone is connected to the internet all the time via their smart devices or gadgets. Now mobile devices are the key to your long term success. When you are hunting digital marketing agency, define the services you require to attain your goal including mobile responsiveness factors which is most important according to latest Google mobile speed updates.