Why Social Media Marketing for Startups?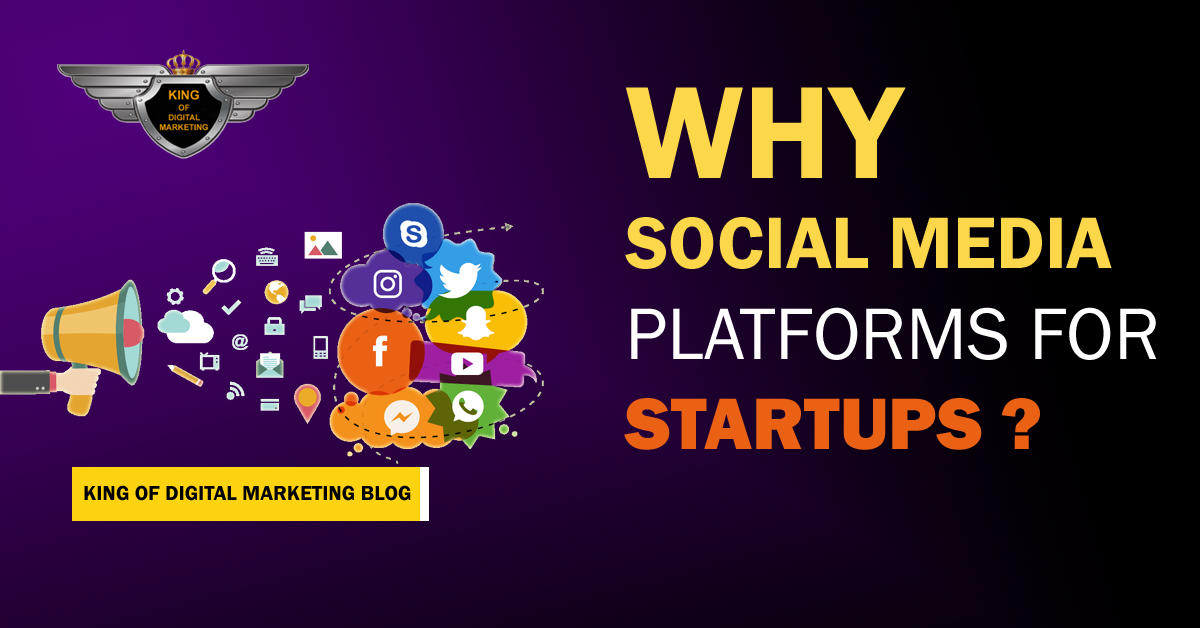 What is Startup?
It is a company or project undertaken by an entrepreneur. It is a company which is in the first stages of the operation and starts with a high cost and Limited revenue. These companies focus on a single product or service. The target audience in today's era has shifted from desktops to mobiles, the modern customers are referring to social media platforms for browsing products and services. So show the digital world around is aligned itself to meet the needs of today's audience. Companies have developed inbuilt apps that are directly in link with various social media platforms like Pinterest, Facebook and LinkedIn. Social media has changed the way we expect the companies will do their business customers wish for a more customized approach to targeted advertising and regular follow up for advertising their brand as it is cheaper than the traditional ways of advertising.
Social Media For Startups: How to make it Useful?
Market Research: Before you start posting on social media, an individual must do some research random acts of marketing will waste your time and money. Social media marketing for startups requires a nuanced approach. Conducting marketing research will help you refine marketing goals.
What Other Things to Consider Before Using Social Media
Platform most audiences using
The location of a target market
Online behavior of a target market
Time spent by the target market on the internet
Social media used by most of the audience
How often social media is used by the target market
Focus on mastery
It can be tempting to try to conquer a single social media platform and individuals can I think that being present on lots of social media sites will mean increased exposure that's not always the case. It's better to be on one platform if you concentrate on the platform where your customers already are you will yield better results.
Best Social Media Platforms for Start-up
Nowadays there are several social media platforms for posting your service or product
1. LinkedIn
LinkedIn social media platforms with 590 million active users every month. 70% of users are all over the US. The target age is between 30 to 49 on this social media platform. If any start-up is related to the stock exchange or Logistics this is the right site for your services.
2. Twitter
Over 330 million active users nearly 80% of the users around the world use Twitter. The average age of users is between 18 to 29. It is an ideal place for creating a customer service account for customers' comments address complaints and offer solutions to their problems.
3. Instagram
Over 1 billion active users 70% Around The World are using Instagram the primary age is evenly spread between 13 to 17 and 18 to 29. If your content is having to grab images and even short videos your business will be successful on the platform.
4. Facebook
2.3 billion active users. The age group between 18 to 49 is using Facebook. On an average 68% of the world is using Facebook every day. Product listing on page e-commerce capabilities customer mailing is now trending on Facebook.