5 Best SEO Tools That Google Offers You For Free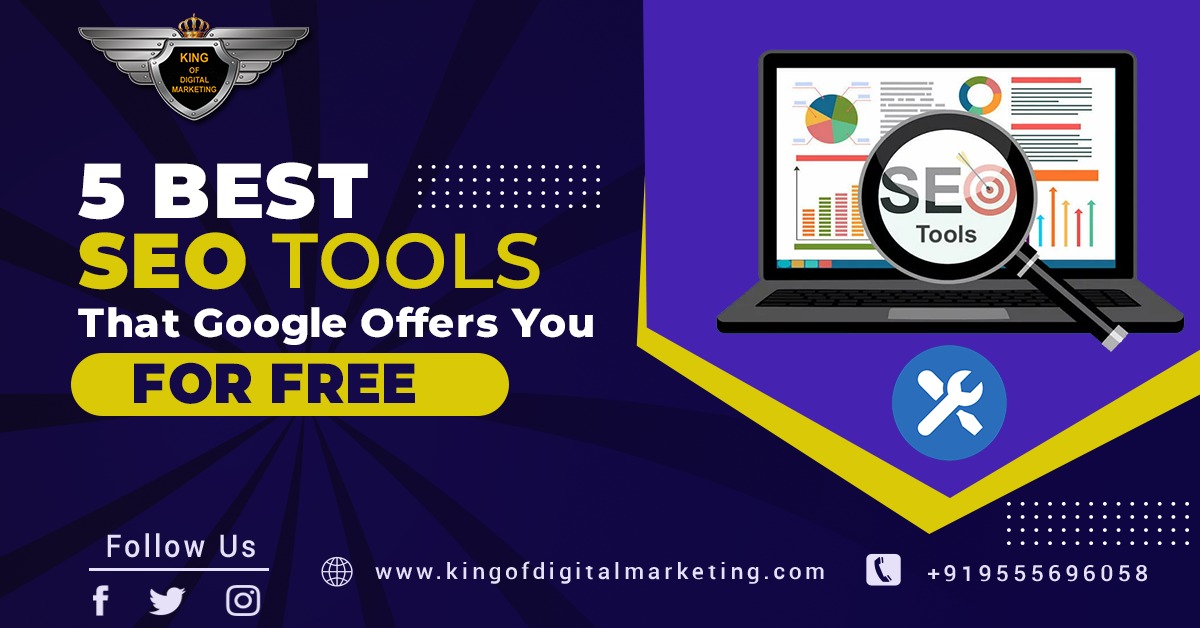 TABLE OF CONTENT
It's difficult to master SEO optimization, especially if you're a beginner. Finding the best SEO tools is fortunately simple. The SEO tools provided by Google are an excellent place to begin. Because Google accounts for 70% of all searches, its SEO tools have access to the most accurate and comprehensive data available.

The nicest feature about using these tools is that they're completely free and, in most cases, limitless. There's a lot you can do with these tools, whether you want to analyse existing data or get started with keyword research. Because there are so many SEO tools on the market these days, it's sometimes best to keep things simple and use Google's own.
1. Google Search Console
You can use Google Search Console to find broken links, crawling issues, the number of pages indexed, and whether your site has been penalised. This is an excellent tool for determining how Google evaluates your site's technical features from a ranking standpoint. All of the blockers that are preventing your web domains from ranking high in search engines will be discovered by Google Search Console.

You may use the platform to determine the specific search keywords users use to reach your web pages, in addition to identifying technical difficulties.

Examine the data for each query in the 'Search Queries' report to see which pages require SEO attention. These are pages having a high number of impressions but a low CTR. Alternatively, if your site has a lot of pages with little impressions and low position, the platform can tell you if you should reassess your keyword strategy.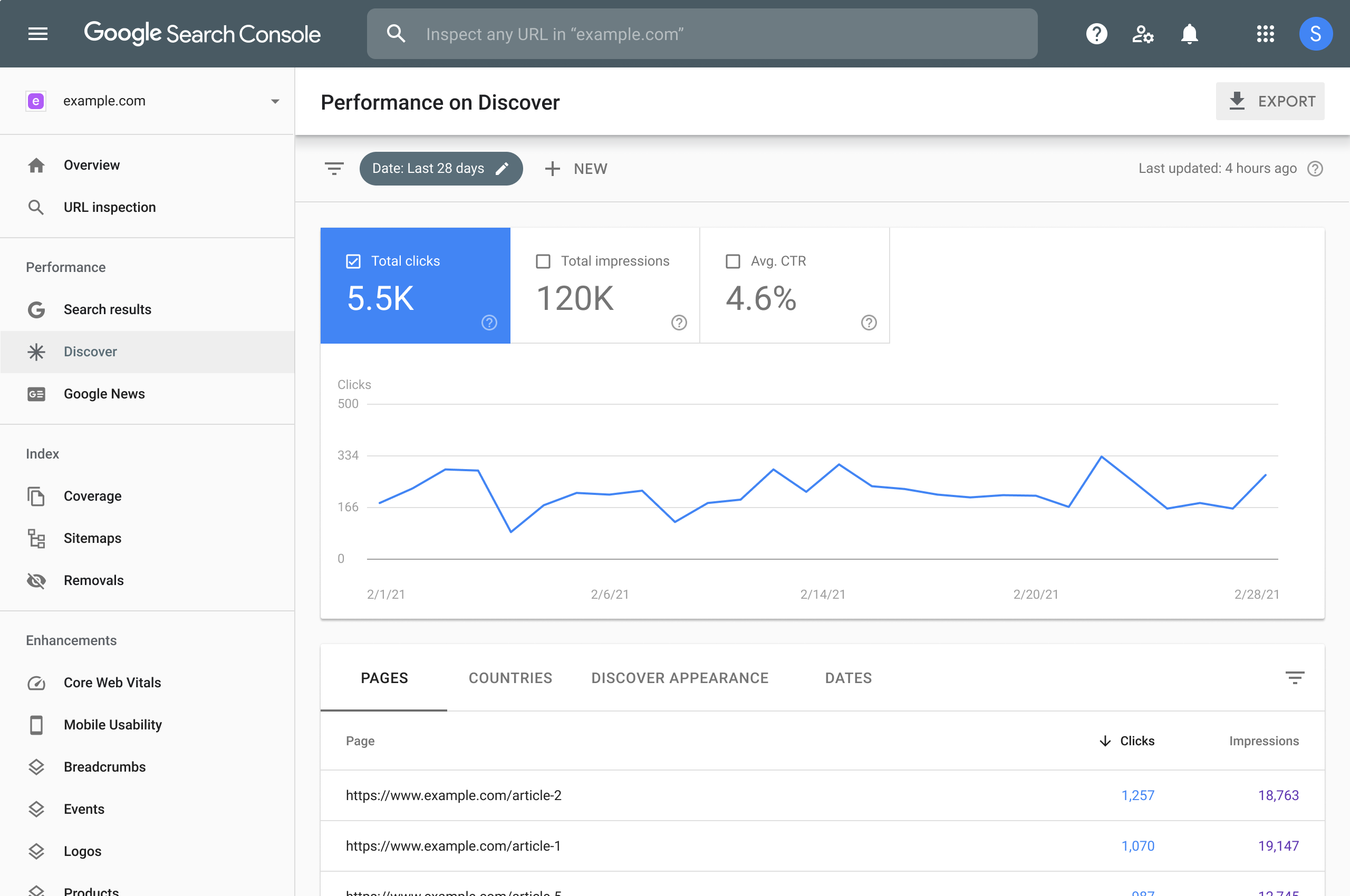 2. Google Analytics
You'll want to know if your SEO strategy is helping you get more organic traffic once you've put one in place. In this case, analytical tools are beneficial.

If you want to rank on the first page of Google search results, stick with Google Analytics, which uses all of its own data. Other analytical tools normally rely on Google's data anyhow, so it's a win-win situation to use Google Analytics, which is both free and accurate. Google Analytics keeps track of every detail about your site's visitors and traffic. Discover keyword insights to learn which search phrases visitors use to arrive at your page and whether aspects of your keyword strategy are effective.

Without undertaking regular site research, executing a comprehensive and detailed SEO plan is difficult, if not impossible. Use Google Analytics to help you develop an effective SEO strategy and remain ahead of the competition. Every digital marketer should use Google Analytics, which is one of the best free SEO tools available.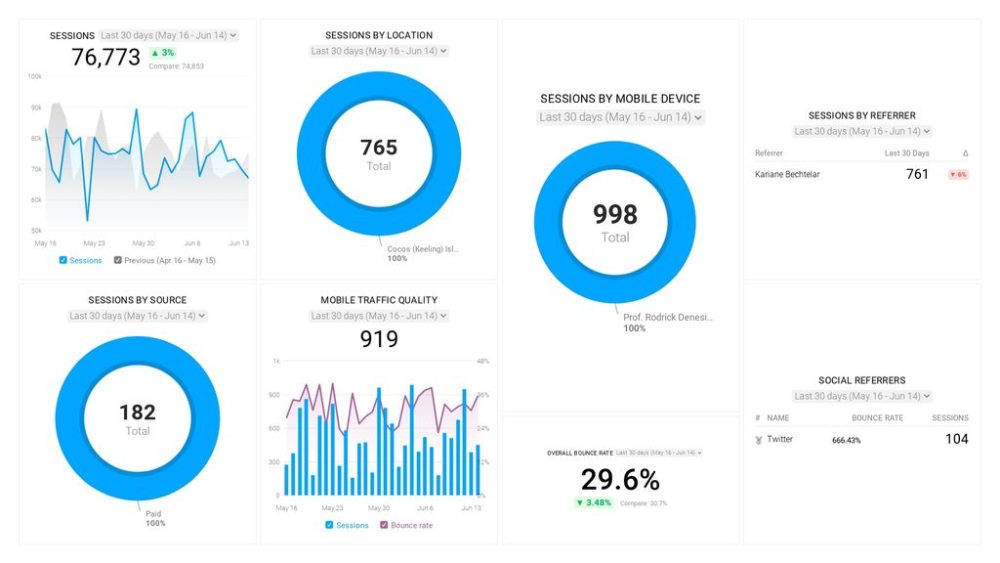 3. Google Keyword Planner
When it comes to creating a good keyword strategy, you'll need a clear understanding of several critical statistics to guide you. While the Google Adwords Keyword Planner was created with PPC in mind, it's still a great Google SEO tool for leveraging keyword data to boost organic traffic.

Enter a seed keyword to get monthly search volume, competition, and up to 300 keyword suggestions. Using these indicators, you can easily determine which keywords should be included and which should be excluded. It's also simple to export and preserve data so you can refer back to the keywords as you design your content strategy.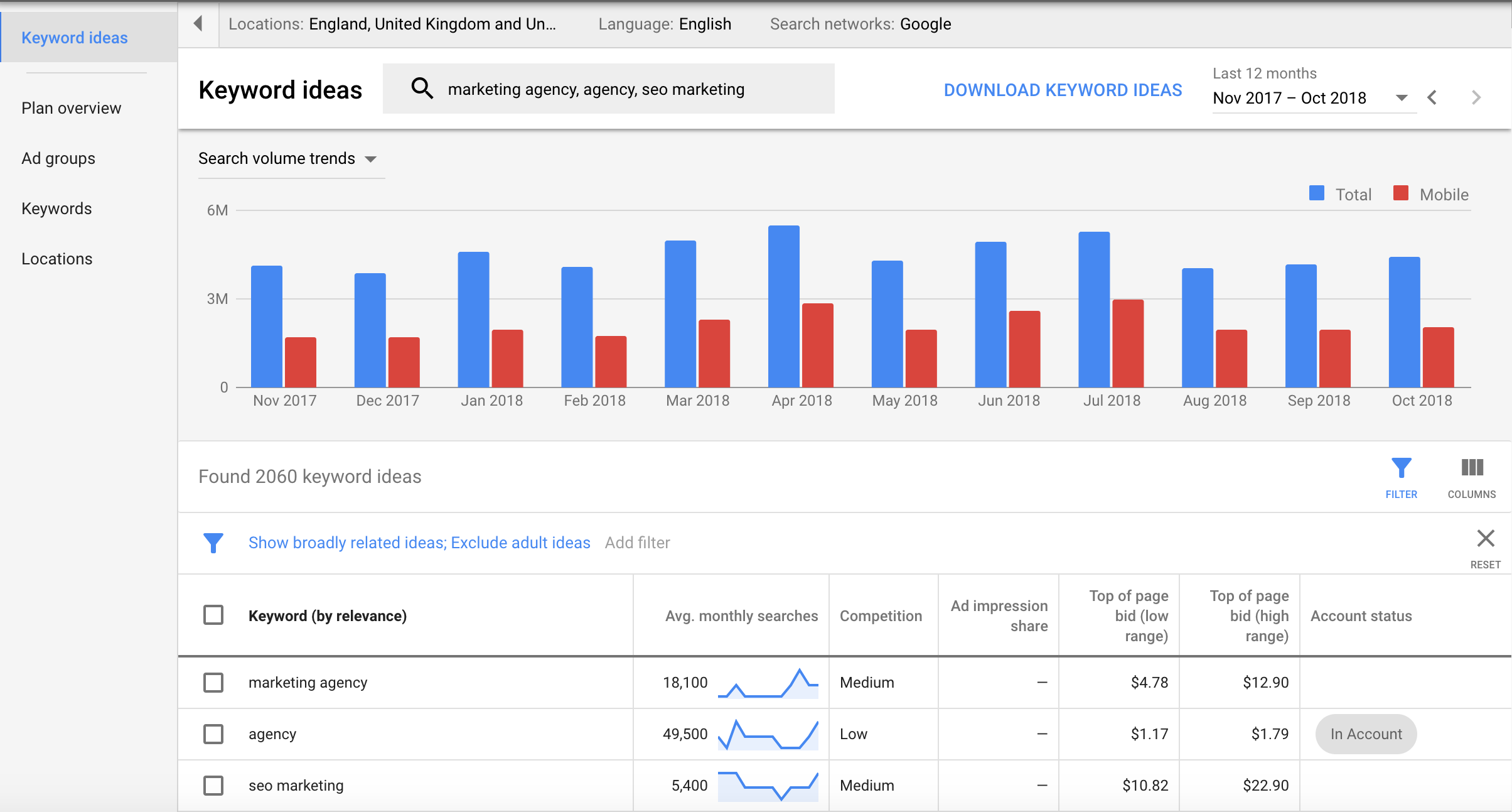 4. Google My Business
If you run a local business that provides area-specific services or products, Google My Business is a must-have SEO tool. This Google SEO tool enables you to declare your business on Google Maps, making it easier for potential clients to find and locate you.

You can add photographs and offers to your profile to attract your target audience once you've claimed your business and it appears on Google Maps. After your business appears in a search, Google My Business basically provides you control over how it appears in its listing.

You can also add several ways for potential clients to reach you, such as messaging or directly contacting your business. Relevant data provide an accurate picture of how your clients interact with your company. View the overall number of searches for your business, the number of calls received, and the number of views received.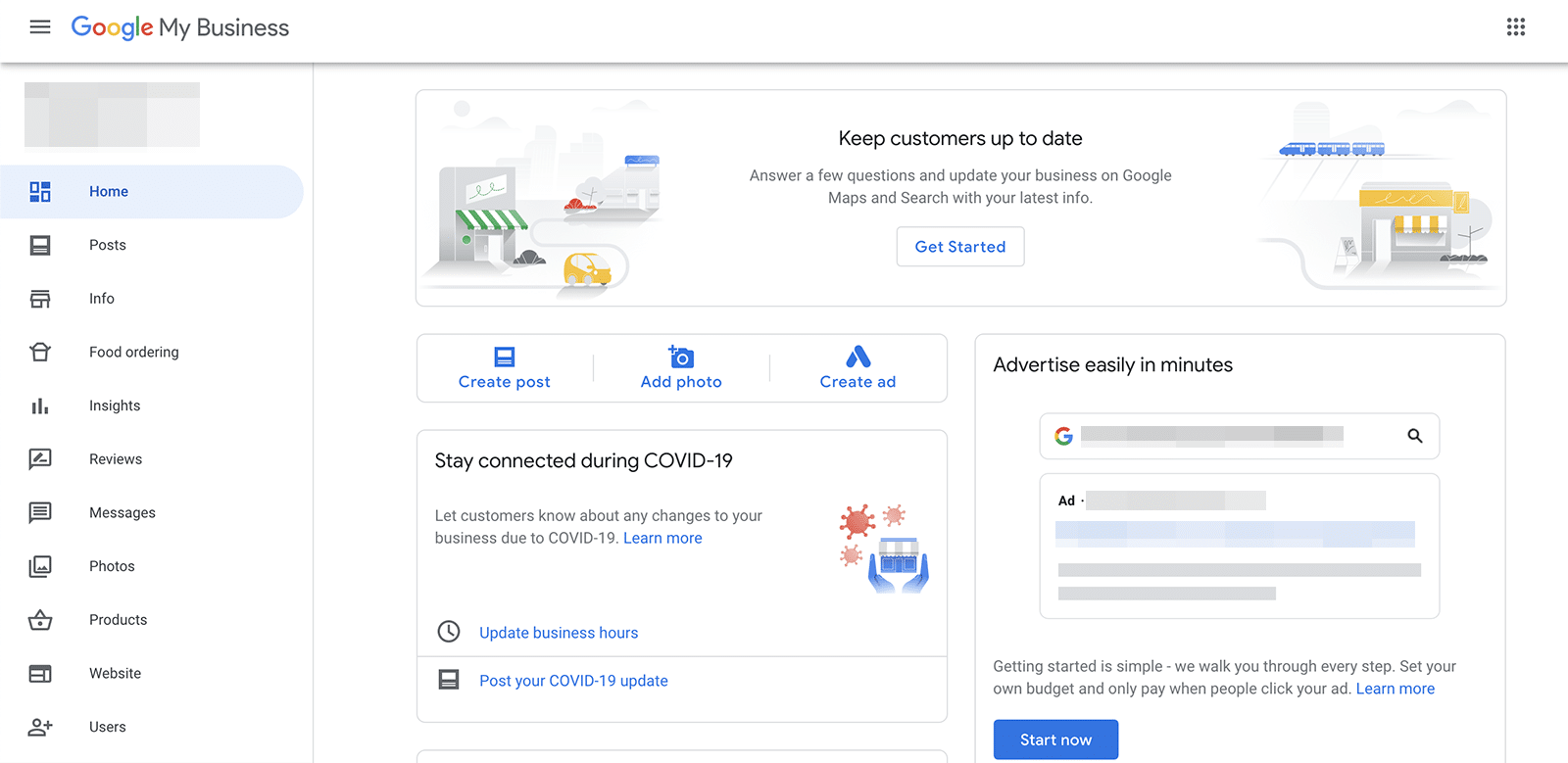 5. Google Trends
Google Trends is an excellent resource for comparing popular search phrases over time. Identify whether a trend is gaining or losing popularity. This information is particularly valuable for demonstrating seasonal fluctuations in search popularity.

If you work in eCommerce or shipping, knowing the seasonal popularity of commodities might be quite useful. If you sell sunglasses, for example, you'll be able to notice which months experience a surge in sales and which months see a decline.

You may also use this information to decide when you should remodel outdated content or raise your original content output in response to seasonal patterns.

Having access to this information is essential for determining whether you should run PPC campaigns, invest more in your SEO approach, or devote time to preparing your content strategy.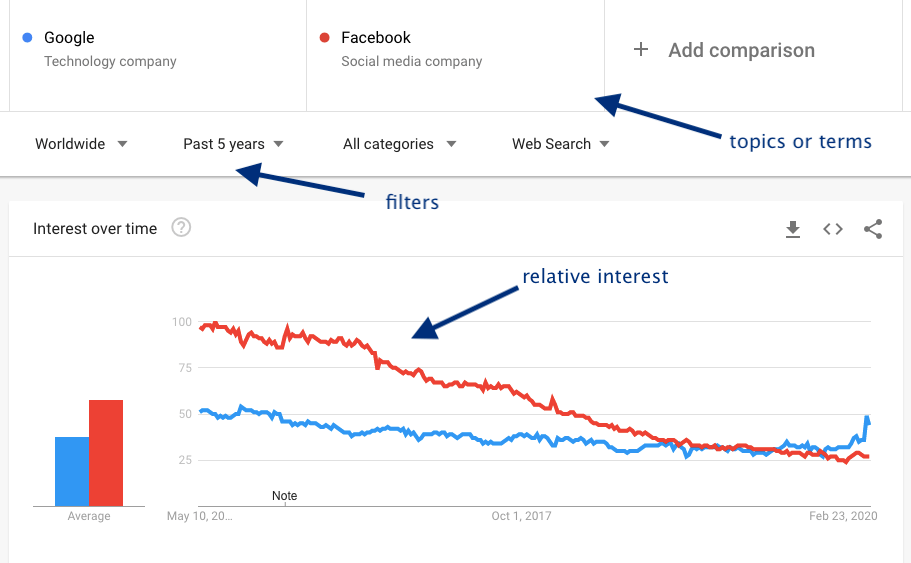 With so many digital marketing tools to choose from, it's crucial to understand how each one may help you achieve your goals.Best Digital Marketing You can achieve digital success with the help of these tools!