Salary Expectation from First Digital Marketing Job in India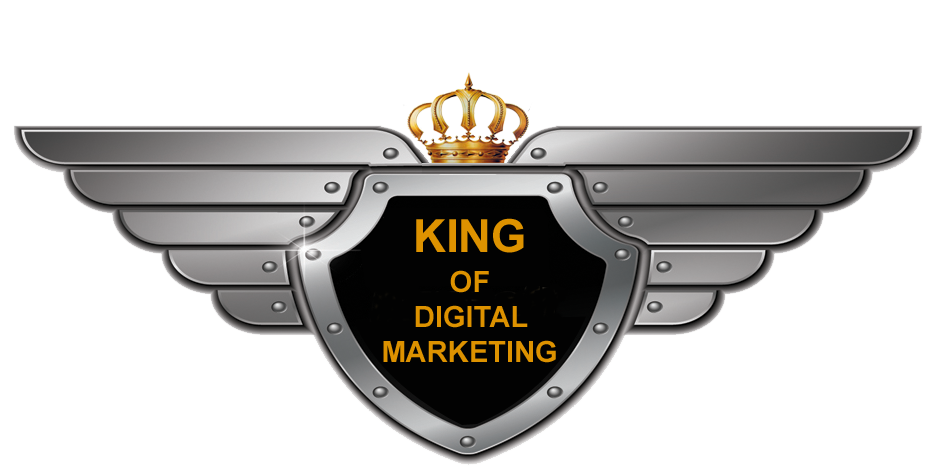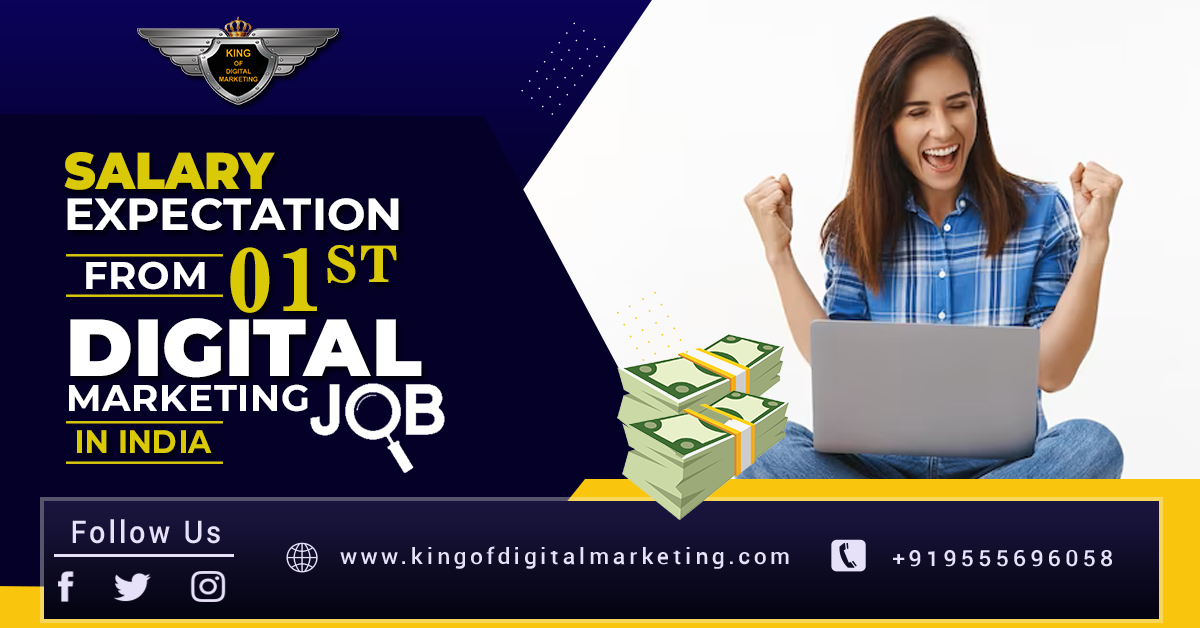 TABLE OF CONTENT
The technology in the Digital Marketing industry has transformed the way businesses do business, with companies shifting to the tech world and engaging in more applications and internet surfing. Companies can now depend exclusively on online platforms for outreach and marketing. From branding, advertising, and marketing platforms to conducting consumer feedback surveys, digital marketing plays an essential part. Whereas traditional marketing was causing problems for us, we knew that technology would do wonders for the next generation with solid digital marketing classes. They are people who want to gain more attention and engagement in their company through digital marketing skills. The opportunity to obtain the finest digital marketing jobs has an outline of many following categories from which you will determine your goals by reading this article.
Earnings in Digital Marketing:
SEO, emails, PPC, 360 analytics, and content creation are all examples of digital marketing abilities. A faster and smarter working professional is required to optimize these methods online and practice these roles for a professional company. As a result, in order to run a company, digital marketing professionals must work methodically. There are numerous roles in the digital marketing industry with salaries ranging from 2LPA to 6LPA. Salary figures for beginners, freshers, and pros vary. With Digital Marketing Salary for Freshers and Experienced Professionals in India in 2023, this article established a new benchmark.
Salary for Fresher Digital Marketing Job Roles in India
The average salary for digital marketing freshers or beginners ranges from 2 LPA to 3 LPA at entry-level and gradually rises depending on the position you are in or want to obtain in various roles of digital marketing. The salary spans primarily from a fresher content writer to a fresher digital marketing manager, with a minimum beginning salary of 2 LPA that varies according to the following categories:
Digital Marketing Content Writer: 2 LPA
Digital Marketing Manager: 5 LPA
Digital Marketing Executive: 2.4 LPA
Digital Marketing SEO: 1.8 LPA
Search Engine Marketing (SEM) expert: 2.3 LPA
Social media manager (SMM): 2.4 LPA
Content Marketing Specialist: 2.3 LPA
PPC specialist: 1.9 LPA
Social Media Manager: 2 LPA
Salary for Experienced Digital Marketing Positions in India
1. Seo Expert (SEO)
If you thrive at technical jobs and have strong analytical skills, search engine optimization jobs can boost your earnings significantly. A Search Engine Optimization Specialist's primary goal is to generate targeted website traffic and have it rank on the first page of Google for pertinent keywords. A Search Engine Optimization Specialist must be knowledgeable about keyword research, SEO copywriting, and search engine algorithms, as well as can position the website on search engines.
Search Engine Optimization Specialist Wage:
A Search Engine Optimization Specialist in India with under four years of experience can anticipate earning an average of three lakh rupees per month. In India, search engine optimization specialists with 5 to 9 years of expertise earn an average of 5 LPA.
Role and Skills of an SEO Analyst / Executive:
Search Engine Analysts must be familiar with ranking algorithms.
Technical SEO expertise is required for professionals.
Improving customer experience while adhering to Search Engine Guidelines.
Part of the work entails determining the best keywords for the company and creating informational content around those keywords.
It's critical to understand different optimization tools like Search Console, Ahrefs, SEMRush, and Similarweb. Analytical tools for measuring success, such as Google Analytics, Omniture, or Comscore, are advantageous.
2. Pay-Per-Click (PPC) Professional
A pay-per-click analyst was one of the most popular digital marketing positions in 2023. This job duty necessitates the acquisition of knowledge and skills in order to generate a profit equal to or greater than the investment. This criterion will be met by hiring someone. After achieving organic results, businesses concentrate on pushing their limits and experimenting with sponsored advertising. You'll need a firm grasp of campaign creation as well as the psychology behind each significant click. This will assist you in obtaining a position as a PPC Analyst at a top company.
Pay-Per-Click Specialist Salary (PPC):
A PPC Analyst with more than two years of experience in India can expect to make approximately 2.9LPA.
PPC Analyst Job Description and Qualifications:
A PPC Executive must be highly technological and analytical.
Paid Ad Campaign Management on Google Ads - Search & Display, Bing, and other Ad Networks is the responsibility of professionals.
In addition, PPC specialists must handle advertising campaigns on Facebook, LinkedIn, Quora, and other Social Media Networks.
The primary responsibilities include maintaining keyword bids, monitoring daily and monthly budgets, and increasing quality scores.
In addition to the abilities, candidates with experience with analytics tools such as Google Analytics or other reporting tools are preferred.
3. Content Marketing Professional
Content Marketing Specialists oversee the overall content strategy and creation for a business across all platforms. The title implies that content is an essential aspect of this work. You can thrive in digital marketing if you have a good command of the English language, are creative in general, and have excellent communication skills.
Invest in a Content Marketing Specialist:
An average annual salary of five lakh rupees is what an Indian content marketing specialist with less than four years of expertise can expect to make. An average salary of 9.3 LPA is expected for content marketing managers in India with 5 to 9 years of expertise.
Job Role and Skills of a Content Marketing Manager:
The job of the Content Manager entails creating, improving, and promoting content to accomplish our business objectives.
Content Marketing with the aim of increasing company awareness, web traffic, and conversion goals.
To ensure customer engagement, brand consistency, and a good customer experience, marketing content professionals must be able to oversee all marketing content efforts.
Candidates are primarily in charge of the website content, blogs, copy, and all business-related correspondence.
Manage the distribution of content to online channels and social media platforms to boost web traffic.
4.Digital Marketing Supervisor
Managers of digital marketing plan and execute a company's entire internet presence. They promote a company's goods and services through every digital marketing channel with the primary aim of increasing sales at a low cost. A digital marketing manager should be well-versed in all aspects of the business and well-versed in the most recent digital marketing trends.
A Digital Marketing Manager's salary:
In India, a Senior Digital Marketing Manager with 5-9 years of expertise earns between 10-11 LPA.
Digital Marketing Manager Job Description and Skills:
A DM Manager should be well-versed in various online marketing functions such as SEM, PPC, SEO, Content Marketing, and Email Promotions. These are some of the essential skills for a digital marketing expert, and they are central to the job. The manager's daily tasks are listed below.
Organizing, planning, and carrying out internet marketing campaigns.
Managing Paid Marketing Campaigns on a monthly/quarterly schedule, as well as budgeting and spending.
Thorough knowledge of SEO, targeting high-volume search areas, and achieving the best conversion ratio.
An executive social media campaign, both organic and paid.
The DM Manager must be an expert in performance marketing.
Monitor and analyze performance across all digital marketing channels. (ROI and KPIs).
Identify market trends and insights, and then optimize funding and performance based on those findings.
The DM Manager must be attractive, well-spoken, and knowledgeable about current marketing trends. He should be a numbers specialist with a strong business background.
5. Manager of Social Media (SMM)
If you are a social media optimizer who has won the hearts of many followers with your profile alone, you might be able to get a position as a social media manager. Social Media Manager Specialists create and implement a company's entire social media plan. Brands are hiring experts to help them reach the pinnacle of their social media game, just as individuals use social media to present the best version of themselves. As a Social Media Marketing Specialist, you must maintain positive engagement and high-quality content (paid or organic) on all social media platforms.
Social Media Manager Salary:
In India, for example, A Social Media Manager Specialist with less than 4 years of experience can expect to make an average of 4 LPA, while those with 5-9 years of experience can expect to earn an average of 10 LPA.
Job Role and Skills for a Social Media Analyst/Executive:
In order to reach their target community, social media executives must curate relevant and engaging content.
Create, design, and run ads on Facebook, Instagram, and Twitter, among other platforms.
The Social Media Analyst is the organization's presence on Social Media Platforms.
The work entails conversing and responding to questions as needed.
The implementation of a proactive strategy for collecting internet reviews and ratings from customers.
Keep an eye on emerging patterns in social media tools, apps, channels, design, and strategy.
6. Expert in Search Engine Marketing
Search Engine Marketing Specialists oversee paid advertising on all search engines and display networks. Search engine marketing may be a good fit for you if you're not scared of numbers and have strong analytical skills. You will also need some technical abilities, such as basic code, website design concepts, and a working understanding of search engine algorithms, for this job.
Search Engine Marketing Specialist Wage:
A Search Engine Marketing Specialist with less than four years of experience makes an average of 2.3 lakh rupees per annum in India. A Search Engine Marketing Specialist with 5-9 years of experience makes an average of 10 LPA in India.
Expert in Search Engine Marketing Job Description and Qualifications:
Advertisement pricing and costing must be known to search engine experts.
Traffic acquisition and viewership analysis
Search engine experts must determine the keyword's exceptionality.
Budget calculations for search engine experts must be precise.
7. Data Analyst in Digital Marketing
A Data Analyst in Digital Marketing interprets data and transforms it into knowledge that can be used to make better business decisions. Data analysts collect and analyze data from various sources to look for patterns and trends. Analytics is a technical digital marketing skill that is also one of the most important aspects of a digital marketing team. Analytics tells a company if it is on the right track and, as a result, enables them to see what is and is not working.
Digital Marketing Data Analyst Wage:
A Digital Marketing Data Analyst with more than 2-3 years of experience in India can make a salary of 5LPA.
Role and abilities of a Digital Marketing Data Analyst:
By collecting data, data analysts identify the gaps.
Examine the statistics.
Create a company structure for future planning.
With strategy planning, KPIs can be measured.