Website Design Services in Allahabad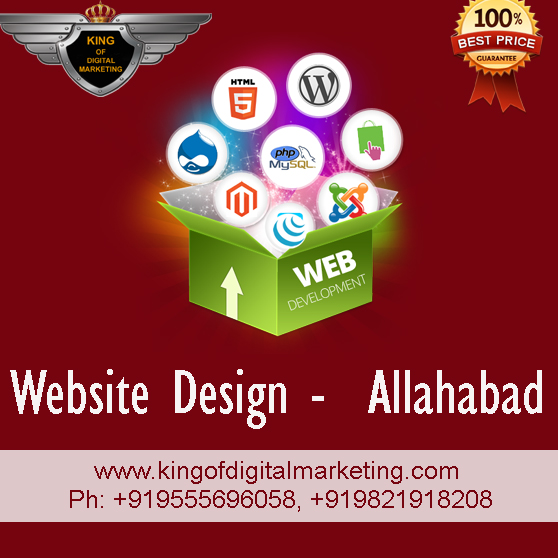 Website Design Services in Allahabad
King of Digital Marketing solves your business problems with Digital Solution Experiences. We at Allahabad create websites and android applications that drive measurable change and help our clients' businesses to grow. Let us help yours! We want a chance to serve for your business and see the height of your business after availing our web design and development services along with our Digital Marketing Services.
A CREATIVE TEAM WITH A PASSION TO DESIGN:
We offer an extensive variety of Digital Marketing and Web Development Services. Our works incorporate website designing, web development, web promotion SEO and making Social media presence, and more.
If you are running a business then promote your business, products and services with a custom advanced website design, created for your brand and promoted to your target market.
Our process to web design:
Select appropriate package:
Select a website design plan to suit your requirement. When request is finished you will be allotted a web designer who will email you a short soliciting an arrangement from general inquiries regarding the hues, pages and configuration style.
Complete Information of Requirement:
Our designer will start designing your website after project manager have received your all required information regarding website design. Our design team will collaborate to design your eye-catching website.
Review Website Designs:
We give 100% freedom to our customers to review your new designed website. Now it is over to you. Our team waits to get feedback on our designing. We proceed ahead after you approval only. Once you mail us that yes its ok now then we go further. The feedback process takes maximum 48 hours
Your Website is to go live:
As soon as we get your feedback of design and feedback goes positive then we goes to host it live. After successfully run of website we give you all admin details of your website by which you can access anytime into your website. You can be able to change website design yourself accordingly.
Contact: +91-9555696058, +91-9821918208