10 Common Myths About Digital Marketing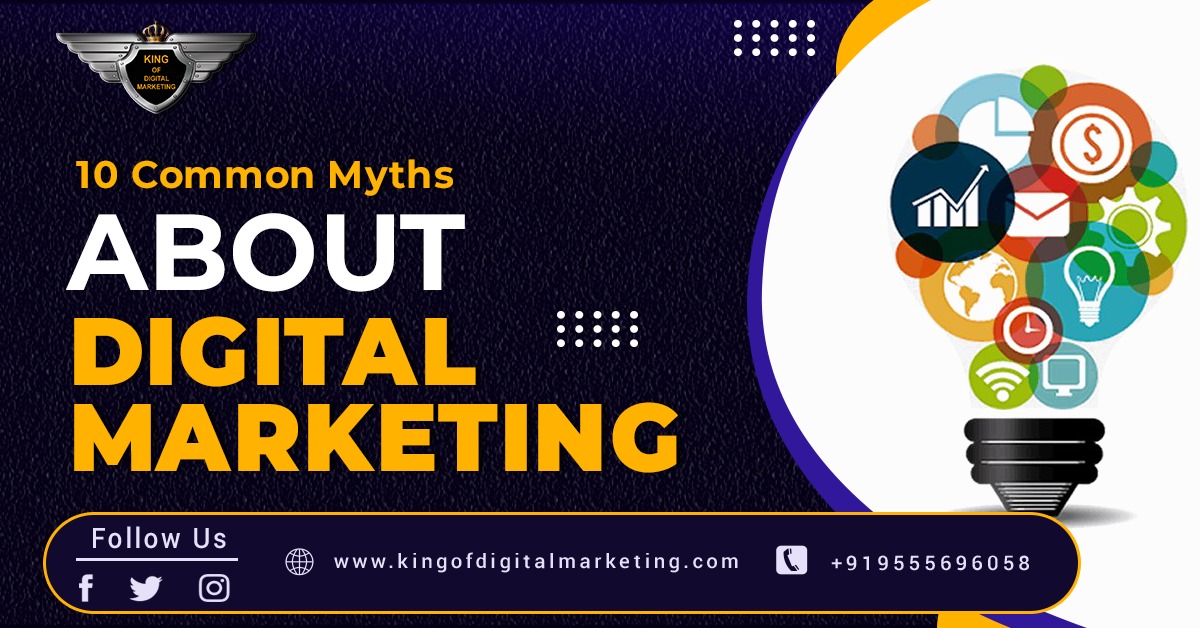 With so much information available on the internet concerning Digital Marketing , it can be tough to know what works and what doesn't. It may take some trial and error to figure out what will and won't work for your digital marketing plan. Below discussed are few Myths about digital marketing myths 2022.
Myth 1: Search Engine Optimization (SEO) is no longer effective.
If someone tells you that SEO is dead, they're either attempting to sell you something or they simply don't understand how SEO works. Despite the fact that SEO has become increasingly competitive, it is still quite effective. Over time, SEO has evolved to favour high-quality and relevant content.

The new SEO standard is effective, but it is time consuming and demands a great deal of hard work and effort to rank high in search results. As a result, in order to remain competitive in terms of SEO, you must provide high-quality content that prioritises the user experience.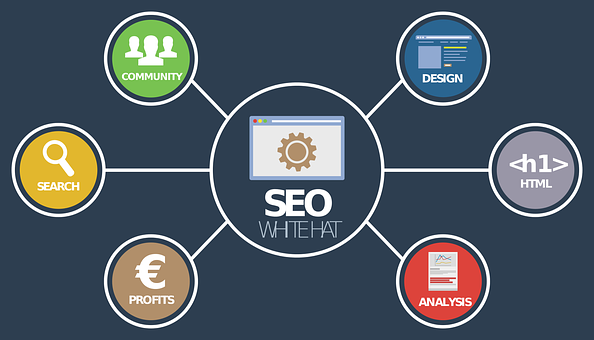 Myth 2: Conversions from mobile traffic are low.
If your website and accompanying lead pages are not adequately designed for mobile, this digital marketing common myth may be accurate. There's no denying that the mobile and desktop user experiences are vastly different. As a result, if you're selling items or services, you'll want to make sure the pages you're targeting for mobile devices are arranged in a user-friendly fashion.

If you have particular lead pages designed for desktop visitors that convert well, that doesn't indicate they'll convert similarly on mobile. It's critical that your website's action pages be straightforward, enjoyable, and engaging enough for people to want to fill out the information.
Myth 3: More Traffic Means More Conversions
Is it really important to have a lot of visitors to your website or lead pages if your conversions are low or non-existent? Your website may receive relatively little traffic, yet it may convert at an extraordinarily high rate.

It's also crucial to track how long people stay on your site, if they interact with other parts of your material, and what types of interactions they have with it. You must measure your traffic in order to properly comprehend it.
Myth 4: Email Marketing is Not Alive
This is a widespread internet misconception spread by those who are too lazy to include email marketing in their marketing plan or who have never tried it. They believe it is an out-of-date kind of marketing that no longer has the same value as it had in the past. This could not be further from the truth, as evidenced by data.

According to the data, email marketing will only get more popular in the near future. As a consequence, it's critical that you include it in your digital marketing plan to reap the long-term benefits.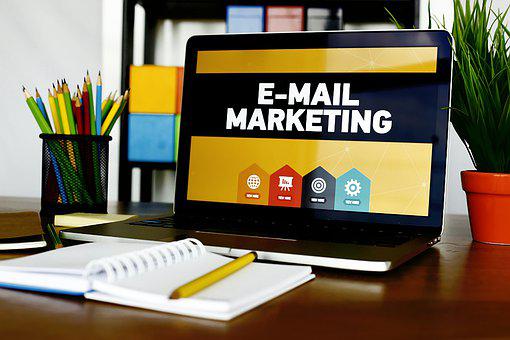 Myth 5: Content is King
One of our favourite digital marketing myths is that it's one of the most overused cliches in digital marketing. Anyone who has ever authored a blog post about digital marketing has most likely included this phrase once or twice in their recycled material.

Content is important, but audience engagement and content relevance are more important. Even if you have a lot of outstanding material, that doesn't guarantee that your audience will engage with it. It must be presented in a way that is relevant to their requirements.

With so much competition online, it must also be really compelling. You must be able to create appealing prose, employ eye-catching images, and rapidly and effectively guide the reader through a tale.
Myth 6: It's Pointless to Blog
We still find it hard to accept when individuals say things like "blogging is meaningless." You should feel ashamed if you are a digital marketer and are promoting this to your readers. Blogging and content production are the foundations of digital marketing.

Blogging has developed over time, but it is still quite useful. If someone is looking for anything specific on the internet, they are likely to come upon a blog or article about it. As a result, if you operate a website, it's critical to commit a part of your site to writing frequent blog entries in order to assist your audience find you and deliver value.
Myth 7: Use of Maximum Social Media Platforms
These myths in digital marketing and misconception might force digital marketers to waste a lot of time posting across several channels and attempting to keep track of everything.

Before you place your website or business on any social media network, , look at some of the most popular sites used by your competition. Examine the kind of engagements they're receiving on various platforms before deciding which is the greatest fit for your website or business. Just because someone is screaming from the rooftops that you need to be on Instagram doesn't guarantee it'll be the ideal match for your company. Determine which platform is the best fit for your digital marketing plan.
Myth 8: Website is Everything
There is a clear difference between having a website and having an online presence. Simply because you have a website does not imply that you have anything. That is insufficient.

You'll need a way for people to find you, connect with your material, and establish a weekly audience. Having website is just a first step in digital marketing. It functions simply as a house address, but if you want your neighbours and people around you to notice you and interact with you, you have to be friendly.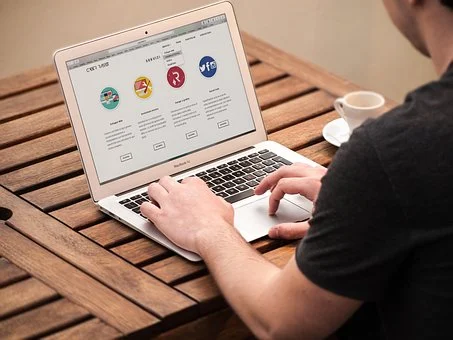 Myth 9: Online Reviews Doesn't Matter
Because there are so many options online, consumers are becoming increasingly knowledgeable and less loyal to businesses. Aside from the price, one of the most essential factors that customers consider before making online purchases is user reviews.

It's one of the most effective ways to learn more about the goods or service you'll be purchasing before you buy it. It acts as a vote of confidence for purchasers and may have a significant impact on their purchasing decisions.
Myth10: You Need to Outsource Digital Marketing to be Successful
With the rise of digital marketing and SEO services on the internet, many individuals believe that digital marketing should be left to the professionals.

Outsourcing your digital marketing might save you a lot of time and money if you have the proper funding in place, but chances are you don't have thousands of dollars to spend on content and SEO every month.