How Do I Start A Social Media Marketing Agency?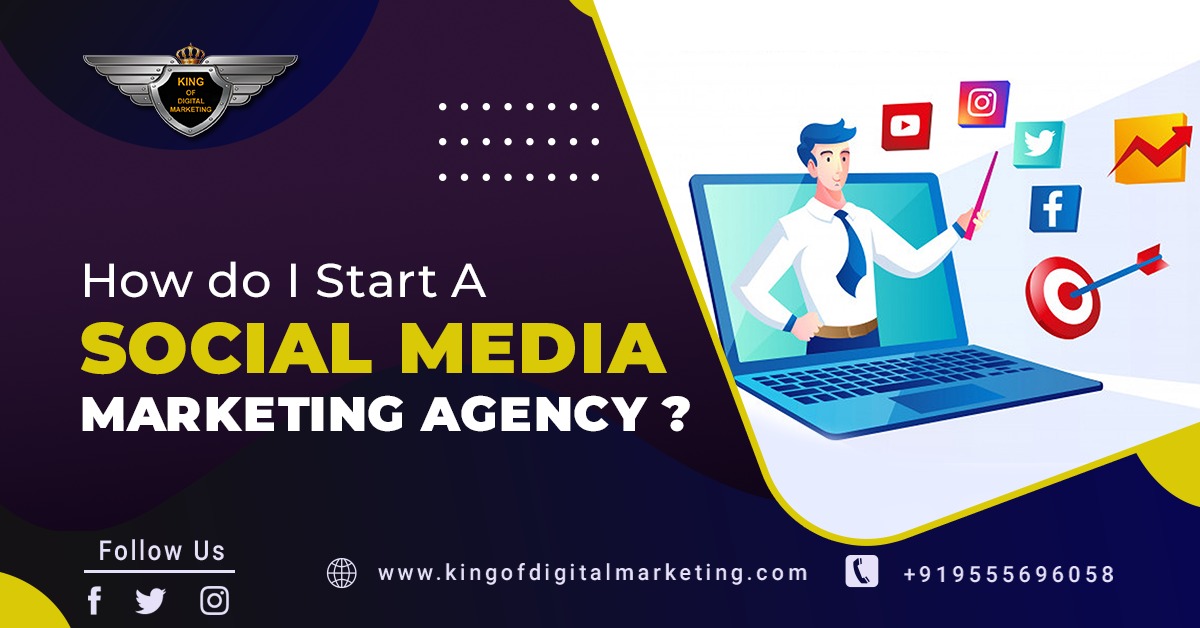 With advancement in technology, social media marketing along with other digital marketing tactics is ruling the world of the internet. As a result, many businesses and independent marketers want to get their hands dirty in this vibrant digital world. Starting a social media marketing agency like any other small business, has its benefits and drawbacks.

If you work hard enough, starting a social media marketing agency is not difficult. If you want to join the list of the finest social media agencies for small businesses and large corporations, there are a few measures you must take. Below Discussed are some of the Points that you should keep in mind before starting a Social Media Marketing company in Delhi.
Make sure you're up to date on current events across the world.
To be successful in every part of your business, you'll need to educate yourself on digital marketing.

You must keep a close eye on the industry to be a successful marketer. Take a comprehensive approach to digital marketing to understand the dynamics of the fundamentals like PPC (pay-per-click marketing), SEO, e-mail marketing, internet marketing, content marketing, and graphic design. If you've mastered the fundamentals, it'll be easy to stay up with emerging trends.
Make a business strategy
Choosing a business structure will help you establish a solid foundation for your business. The first concern is determining what kind of legal firm to start. You may wish to explore organising a sole proprietorship, a partnership, or a limited liability corporation, depending on the number of founders and the size of your company. The following stage is to come up with a memorable name for your company.

The next stage is to research the legislation in your area and create plans for legal issues like registrations and taxes. You should open a separate bank account for your business to better organise your finances and increase your purchasing power and legitimacy.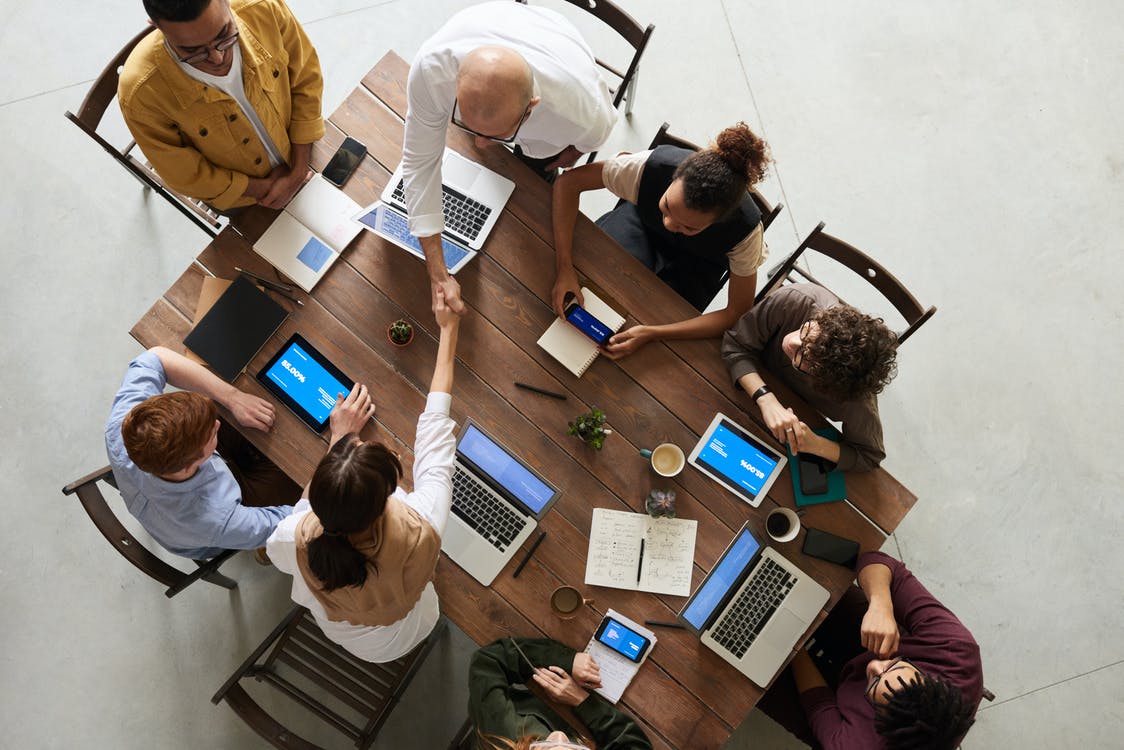 Make Your Customized Portfolio
As you may be aware, the fundamental purpose of starting a digital marketing agency is to provide clients with relevant services.

It's important to put together your portfolio, which should include in-depth case studies, client testimonials, and impending goals for your particular audience, once you've completed establishing and implementing your services. After all, you'll need positive feedback from current customers to attract new ones. Keep your portfolio simple and clear as a beginner; as you acquire experience, you can expand your portfolio to include other pieces of work.
Present Yourself on the Internet
You want to be successful on social media as a social media agency as well. The most popular social media platforms are all absolutely free to use, so give them a shot. You can profit from organic lead generation, engaging with current and future consumers, and elevating your business to a professional level by establishing a social media presence.

To be persuasive, you must demonstrate that you are well-versed in social media marketing. You can ensure that you reach your target audience by leveraging your platform and industry expertise. If you're familiar with Instagram and your industry expertise is tourism, for example, you may focus on portraying your company as a tourist figure on the platform.You can also join the Digital Agency Network to attract new consumers after you've established your online presence.
To start a social media agency, assemble a good team.
To expand your Digital Marketing Services in Delhi, you'll need the help of a group of educated people. It's a good idea to recruit freelance graphic artists, content writers, and advertising technicians once you've settled down. In order to market your brand, a social media consultant might be quite useful. Make certain that, in addition to technical talents, your team members have solid communication skills.

One of the most important accomplishments your company can make is having a cohesive, skilled crew. Once your staff is focused on providing exceptional products and services, you can concentrate on running your company while keeping your clients' needs in mind and determine the right SMM Package in Delhi, after comparing the packages with other competitors.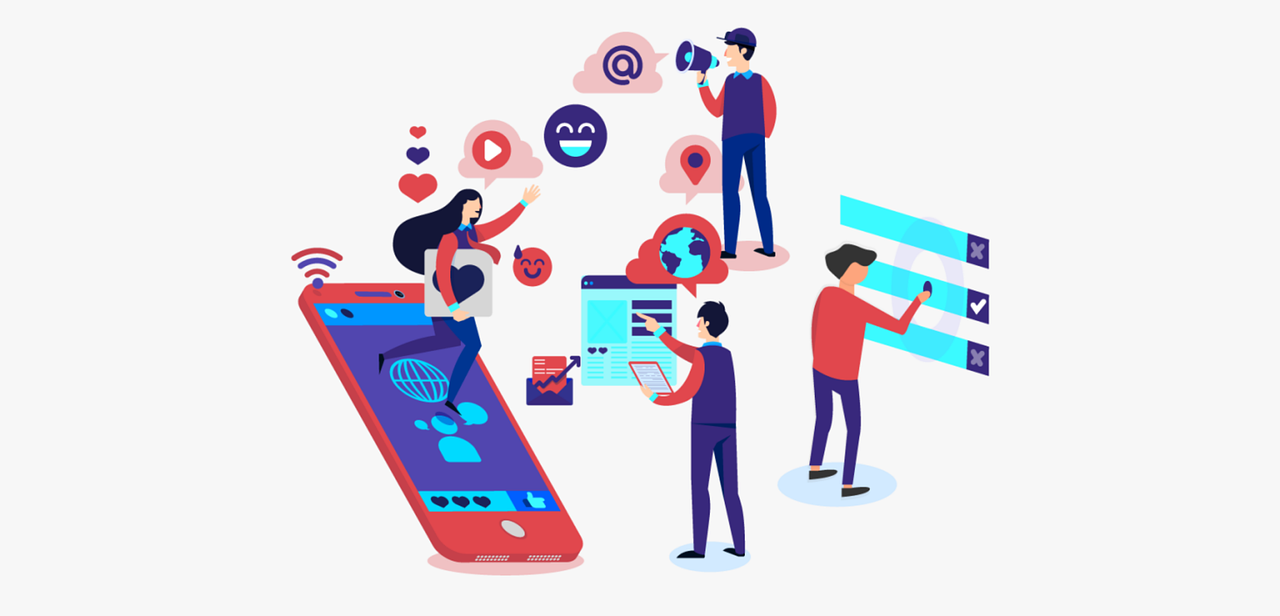 Track Your Progress and Generate Leads
You now have a target market, a company strategy, a portfolio, a website, and social media profiles. Now that have a great team by your side. Your name is progressively gaining traction in the industry. The most critical and final phase is to improve and preserve your reputation.

When you start a social media agency, you must constantly improve the quality of your material while chasing new objectives. Set reasonable business goals and keep detailed records of your accomplishments. Using the resources available to you, you should keep track of your development. We've gone back to the first step: keeping up to date. You can easily prepare for the future while keeping an eye on what your competitors are doing if you keep a close check on what's going on in your sector.

Your business will be developed on the foundation of link building. In order to generate leads, you must first satisfy your current clients and gain positive feedback.