Why Are My Google Ads Getting Disapproved in 2022?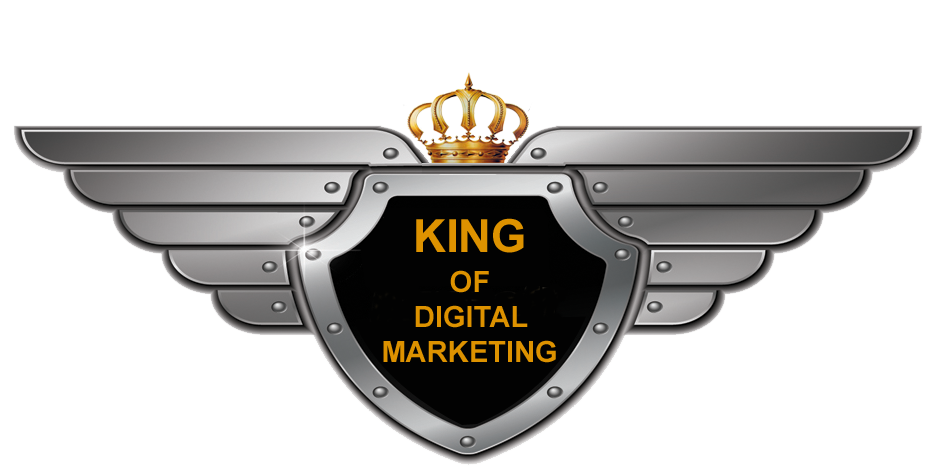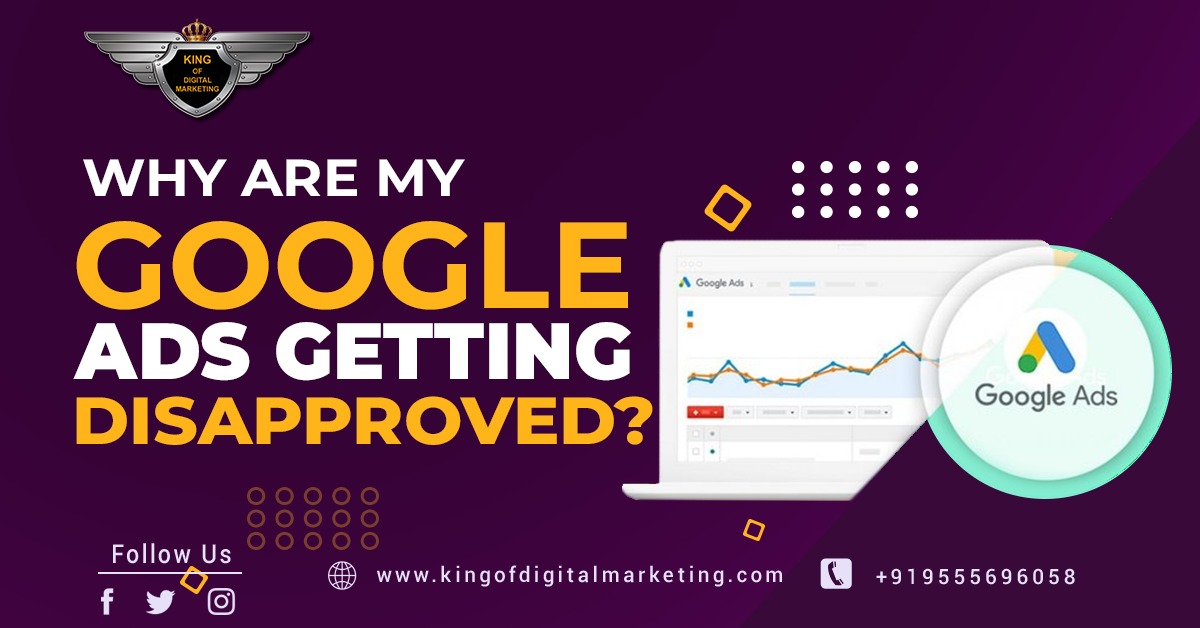 TABLE OF CONTENT
As a business person if you are not aware of complex digital marketing still you must know that google ads are the most important factor of digital marketing. Google Ads are a reflection of Google's way of doing and working and it's how Google uses its professionalism and strategy as some standards to provide good websites to the users. You can create a quality user experience by getting the best Digital Marketing packages in Delhi.
Spelling and Grammar Mistakes
Google is more lenient with grammar and allows sentence fragments in ad copy to make the most of the 35 allotted description characters. You probably won't be penalized for small grammar mistakes either, such as using a comma where a semi-colon belongs. Yet, grammatical errors remain a common disapproval reason, so double-check your ad headline, description, and extensions to ensure they all meet Google's standards before nudging the ad for approval.
Capitalization issues
One of the most common reasons for having Google ads disapproved is capitalization used incorrectly or not for its deliberate purpose. It may feel natural or tempting to highlight certain elements of your ad with all-caps because that's how many people type daily (think social media posts, SMS, instant messaging, etc.). But this is a violation of Google's ad policy that will likely get your ad rejected.

Some capitalization includes:
Not capitalizing the first letter of proper nouns
Capitalizing non-proper nouns
Random capitalization of words
Stay Organic and Unique
Add just a little bit of uniqueness and strategic schemes and relatable content to get highly driven web traffic to your business in Google Maps.
The world is too competitive to compete so if you are a part of services such as lawyers, doctors, salons, or any home services, then you must get your GMB listing verified, and you can at least have some probability of showing up.
There are several ways you can use to verify your business and if still, you need to ask questions about verifying your Google My Business listing for your business, then Google itself has a great guide exemplifying the procedure for the growth of your business.
Punctuation and Symbols Errors
Incorrect punctuation and symbol usage can also get your ad rejected. Exclamation points in the ad headline. More than one exclamation point in the description copy and dots. Non-standard symbols or characters, such as asterisks; bullet points, and ellipses. Don't play with Non-standard use of superscripts Symbols, numbers, and letters meaning or purpose (e.g.: "@ office" to mean "at off" with unnecessary. Excessive use of numbers, symbols, or punctuation, Use of Invalid or unsupported characters, such as emojis.
ILL-Assorted Destination
Ads that mistakenly indicate where the user is being organized post-click will be decreased by Google. You can take the help of a professional Digital Marketing expert and you can get the best PPC Services in Delhi, with affordability, credibility, and quality assurance.
Improper and Unnecessary Spacing
Forgetting to give space or to add extra space may lead an ad to rejection. And if you refer to the previous disapproval reason, Google requires proper grammar, which includes spacing.
Copyright or Trademark Infringement
This occurs when someone infringes on someone else's legal right to exclusive publication, production, sale, or distribution. Only the copyright owner or an authorized representative can file an official infringement notice. Still, when they do, it's Google's policy to respond to the allegations and reject or remove the ad as necessary.
Avoid Trademark Violation
You should also avoid potentially trademarked names or products of competitors (although you can bid on them as keywords). Even though Google's algorithm can only recognize bigger brands' names and products, ads can still be reported by viewers and competitors for trademark infringements that initially passed undetected.
Alternate CTAs Discourages a Click
With a primarily CPC-based model, Google earns money when users click ads. That's why they prioritize the click as the sole ad CTA and reject any alternate CTAs that may discourage the click.
For example, ad copy cannot include:

A phone number
An email or website address
Google Ads disapproved alternate CTA example
Unsuitable Content
If your ad contains inappropriate content or topics which are not according to Google ethics and standards, then that ad will get rejected. Prohibited content in Google Ads includes:
Adult content
Liquor and harmful drugs
Betting, gambling, and games
Healthcare and medicines
Political content
Monetary services
Issues with the Landing Page
Google wants that the website links should land on the page where it is supposed to land with ease. Google will deny your ad if your post-click landing page isn't functioning properly or it is difficult to navigate.
And Google can disapprove your ad if:-
Returns an HTTP error code again and again
Doesn't load in all locations or on common browsers and devices
Shows DNS server lookup errors, internal server errors, or sites under
construction errors
If it is not live and functioning yet
If the site is not crawlable
Misrepresentation of the Content
Google wants trusted businesses ads that appear on the search engine, so they require them to be understandable, ethical, credible, helpful, and valuable information. They don't allow ads or links that mislead users by including irrelevant product information or misleading information about products, services, or businesses.
Try to avoid things like:-
Missing words and information
Unavailable appeals
Misinforming content and misrepresentation of something
Ambiguous and irrelevancy
Non-verified business
Conclusion
Hence, it is important to take the necessary steps to get your ads approved by Google. There are many strategies that you need to execute with such an extensive list of ad policies, it can be very difficult to create an ad in line with Google's standards, but with the help of a professional, you can create a perfect ad that will get approved.