What Is CPC And Its Role In Google Ads?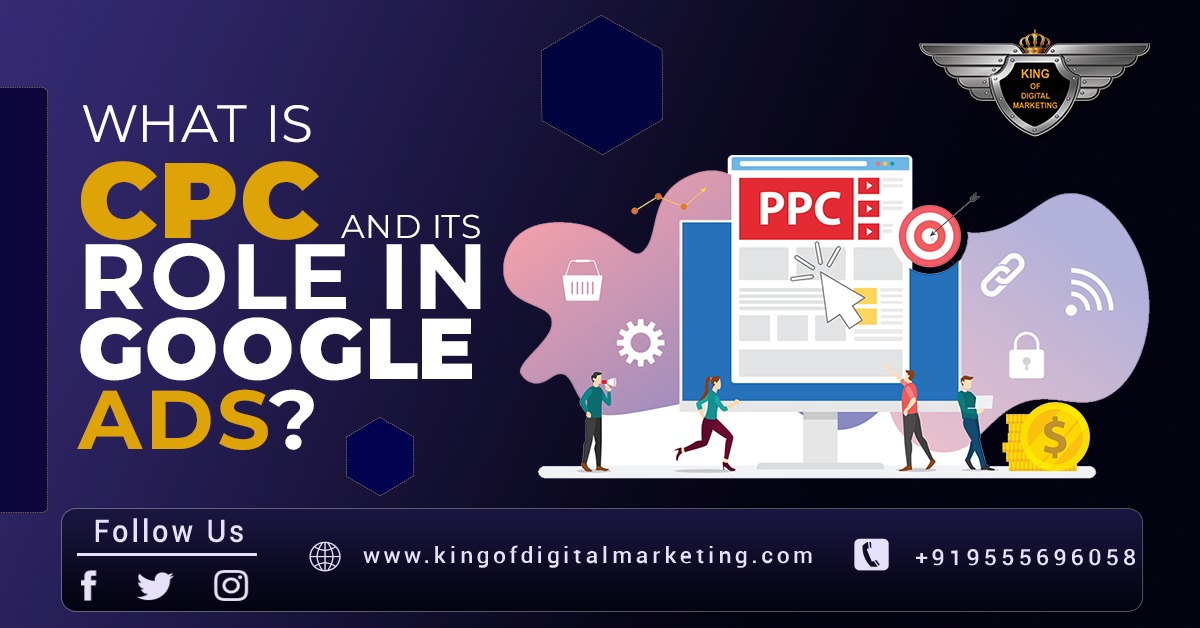 TABLE OF CONTENT
Cost per click (CPC) is a paid advertising phrase in which an advertiser pays a fee to a publisher for each ad click. Pay per click (PPC) is another name for CPC. The cost per click (CPC) is used to quantify the cost of displaying advertising to users on search engines, the Google Display Network for AdWords, social media platforms, and other publishers. According to PPC company in Delhi, When deciding on bidding methods and conversion bidding types to maximize clicks based on the budget size and target keywords, CPC is a critical factor to consider.
What Types of Ads Are Involved In CPC?
CPC has been used as a factor in computing overall paid advertising campaign costs in a variety of text, rich-media, and social media adverts. Some ad formats can only be seen on specific networks, such as the Google Search Network (ads at the top of Google's search engine result pages) and the Display Network (Google-owned or partnered sites including YouTube and Gmail).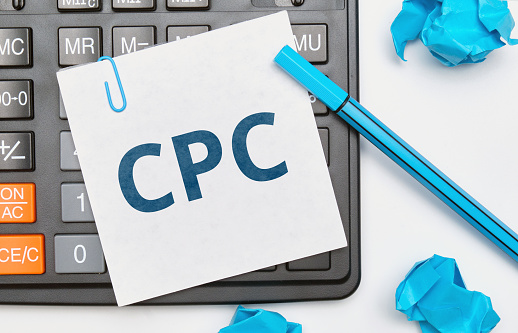 CPC Advertising with Google Ads
Even in the face of increasing competition, Google Ads (formerly known as Google AdWords) is the leader in terms of digital ad spend, and it remains one of the easiest and most effective tools in PPC packages. Its strong algorithms and user-friendly interface make it simple to place and manage digital ads. All of Google Advertisements' latest upgrades clearly emphasize the internet giant's goal: to make it easier than ever for digital marketers to run ads and be successful with Google Ads. If you use Google Ads, you are aware that your ROI is determined by the amount you pay for clicks and the quality of traffic you receive from those clicks.

As a result, while your goal is to increase traffic, that traffic must be affordable enough to generate genuine value for your brand or business. Typical costs per click for Google Adwords vary depending on the industry, type of business, and network of your campaign. More competitive businesses and those with high conversion rates, such as dating, legal, insurance, and financial services, or products such as corporate software and industrial equipment, tend to have higher click costs.

The rates you wind up paying for each Google click can quickly pile up, especially if you don't keep a careful eye on the factors that influence CPC cost.
What's a Good CPC in AdWords?
Your AdWords ROI is defined by how much you pay for clicks and the quality of traffic you receive as a result of those clicks. The best digital marketing company in Delhi doesn't just want traffic at any cost; the firm wants reasonable traffic that adds real value to your company.

The average cost per click varies according to your industry, business type, and the networks you advertise on. More competitive businesses and industries with higher-priced conversions (such as corporate software, industrial equipment, or pricey legal and financial services) tend to have greater costs per click.
Budgeting
An excellent way to budget Google Ads is to handle things on a per-campaign basis, employing precise criteria under the settings page to regulate each of your ad campaigns judiciously. By allocating a distinct daily budget to each campaign, it is simple to keep expenditures under control and prioritize initiatives depending on their relevance.

A campaign retargeting your existing DIY-focused clients with your most anticipated home renovation products, for example, would take precedence over an ad creative increasing brand recognition to tire-kicking prospects just entering the sales funnel. In this case, it makes more sense to allocate a greater daily budget to the product campaign to successfully reach your target demographic. In the case of monthly budgeting, you just compute the breakdown of daily budgets for each campaign, then allocate cash according to the priority of each campaign.