Digital Marketing Expectations VS Reality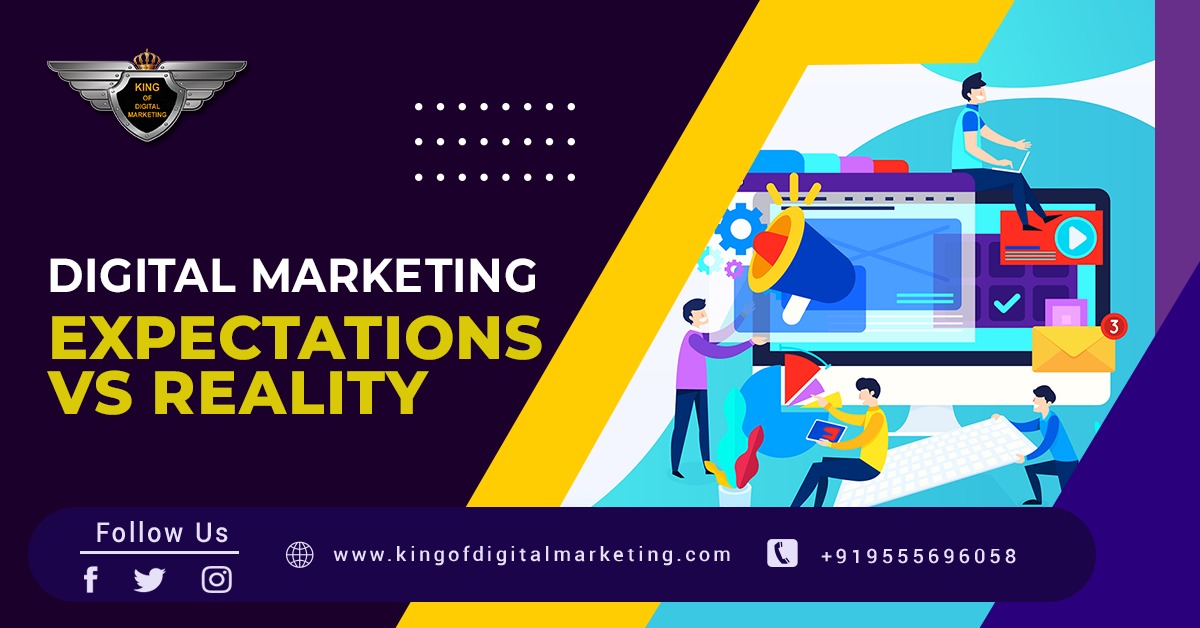 The way business owners display their businesses online has been transformed by digital marketing. You may now target your audience more easily thanks to social media platforms and digital marketing. You now have more opportunities to establish your brand, grow your business, and create leads thanks to digital marketing.

With all of the hype, business owners have begun to anticipate a lot from various digital marketing strategies. People demand too much from Digital Marketing because of several misconceptions. As a result, they are dissatisfied with their digital marketing platform.

When you don't receive the results you want, it's not because your digital marketing was ineffective; it's because you had the wrong digital marketing expectations. The contrast between reality and expectations is significant. As a result, before you begin digital marketing, you must have a thorough awareness of the digital marketing reality.
1. Expectation : More traffic equals more conversions
Reality : Traffic is the most important aspect of digital marketing for generating leads and growing your brand. People understand that more traffic equals more conversions. This, however, is not the case.

You want the correct traffic, not just any traffic. The distinction between traffic and relevant traffic is that you want visitors who are interested in your brand.

So having more visitors does not imply that you will have more conversions. You can bring thousands of people to your site, but if they aren't interested in your brand, you will not make any money.
2. Expectation : Paid Ads Will Make You Money Right Away
Another expectation is that paid advertisements will result in immediate conversion. Paid advertising do increase your chances of getting interactions because they are easier to target. However, you cannot expect to obtain conversions straight away. So anyone who promises you a positive return on investment is lying to you.

Reality : If you want to increase conversions, make sure you're creating the proper advertising and displaying them to the right people. If you lack the necessary skills, you should engage a professional digital marketer to assist you.
The quality of your content must be excellent. Paid advertising provide the user additional access, but they don't increase the quality of your ad.
A buyer will only click on your ad if he finds it appealing.
The reality is that, while sponsored advertisements might improve traffic, the quality of the content also plays an impact.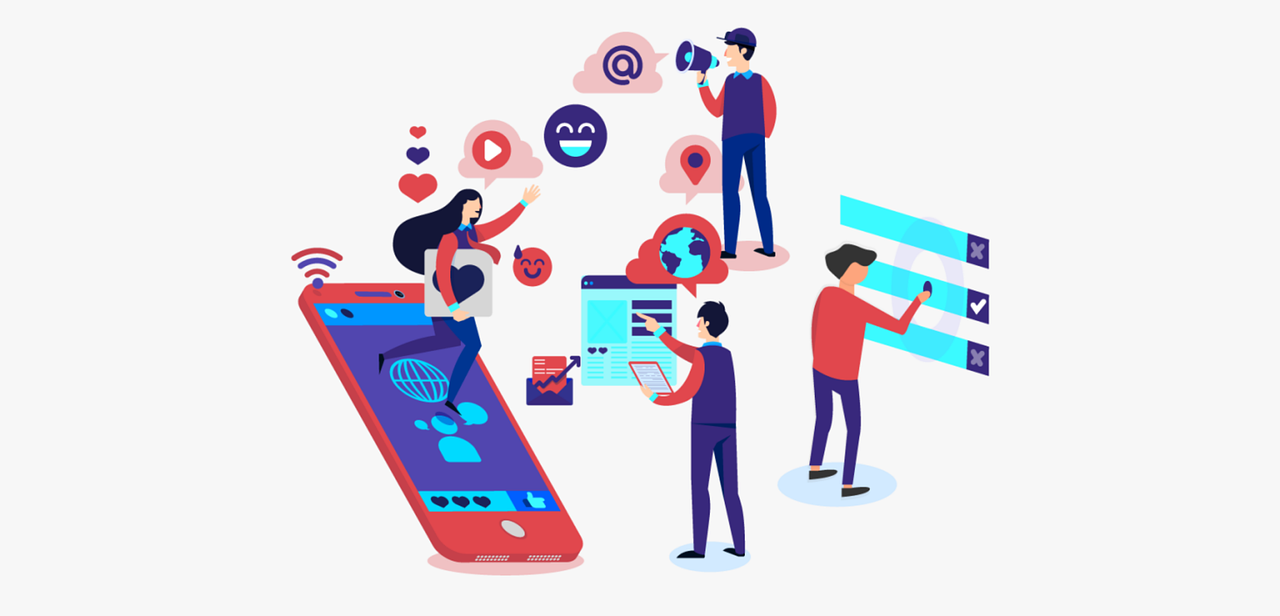 3. Expectation : Only Big Businesses Use Digital Marketing
Reality : That has nothing to do with digital marketing, whether your company is large or tiny. The only thing that counts is that you must be on the internet if you are running a business and selling your products or services. Digital marketing is incredibly important for your business once it has gone online. Everyone in today's world requires an online presence because when people are looking for products and services, the first thing they do is hunt for you online and gather information. As a result, you'll need to use digital marketing to establish your brand's online presence. It makes no difference whether your company is big or small; what counts is whether it is online. People nowadays like to shop from the convenience of their own homes. As a result, your firm will fail if it does not have an online presence.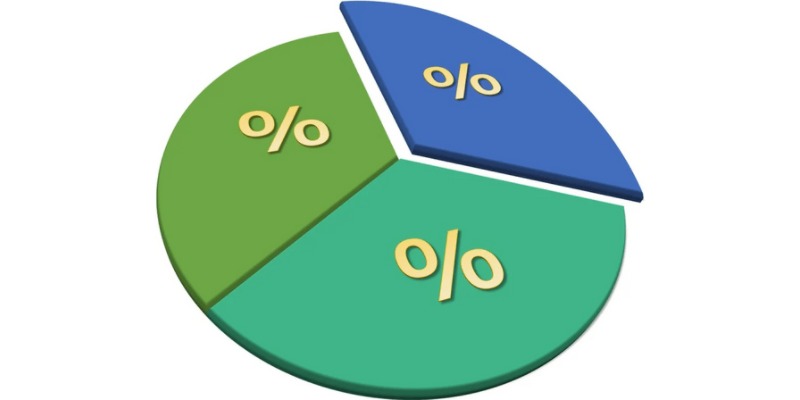 4. Digital marketing job Reality
You will be bored or stagnate if you choose a career in digital marketing. You will be doing the same old tired tasks day after day.
This is not the case.
On the contrary, you'll be pushed to keep up with the newest industry trends, learn new skills, and collaborate on plans, campaigns, and promotional activities with a constantly shifting group of people.
For someone who is passionate, self-motivated, eager to learn, creative, like variety, enjoys a real challenge, and is seeking for a profession with income potential, digital marketing will be a dream career.
If this describes you, then the answer to the question Is digital marketing a good job for me? is yes. A profession in digital marketing is, indeed, excellent.
Digital marketing firms do an excellent job of describing how fantastic they are and what to expect. They are, after all, marketers! The digital marketing expectations vs reality in don't always exactly match. To summarise, you should study more about how digital marketing works before signing any dotted lines. Before beginning an expensive campaign on the spur of the moment, make sure you have clear conversions about your goals and what your organisation requires.