White Hat SEO Vs Black Hat SEO Vs Grey Hat SEO: Which You Should Choose And Why?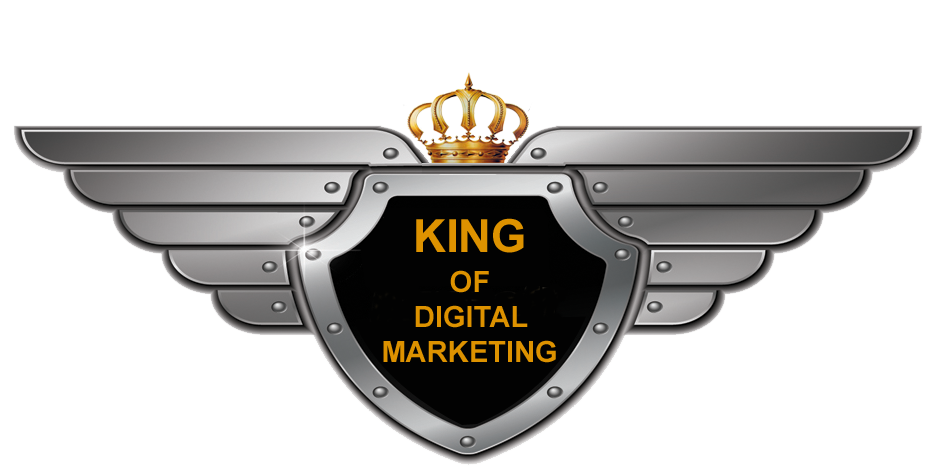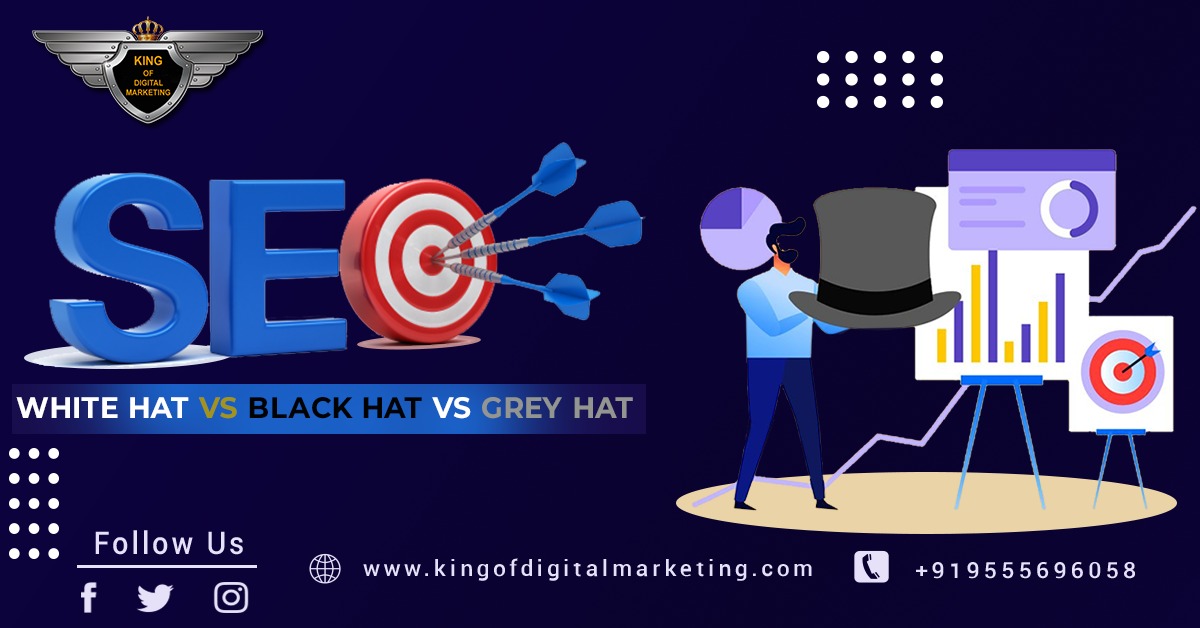 TABLE OF CONTENT
Every website needs the quality of its content and wants a superior rank on all the platforms. There is no doubt that you have heard various tips and tricks to improve the SEO of your website. You spend a lot of time reading and researching but nothing happened. SEO company in Delhi help you to understand these strategies because digital marketing service in Delhi is the best in all ways.
What is SEO?
Search Engine Optimization is a method to rank a website high on Google by taking a piece of content. When a user searches for something then google displays it at the top of the page. SEO is important for every website and it has many advantages like it creates awareness, increasing your branding, growing your target audience by increasing the website traffic and so on. So, it is good to use SEO for your website. You can also take consultation from a digital marketing consultant in Delhi who guides you in a better way.
SEO has its own parts such as black hat SEO, white hat SEO and grey hat SEO. These are the methods of describing malicious and ethical hackers. Both white hat SEO and black hat SEO help a lot to the people if they are using these strategies. So let's understand what are white hat SEO, black hat SEO and grey hat SEO.
White hat SEO
White hat SEO simply tells the rules which means doing all the activities by following the search engine guidelines and using only ethical tactics. In other words, we can say that it is the process of enforcing search engine optimization that is sanctioned by Google. The White Hat SEO has the ability to increase the rank of your website on the result page, you won't get results quickly but surely will get. And that is the reason why white hat SEO is important and why they are used. Some of the Google-approved SEO tactics are: using standard-compliant HTML, using unique and relevant page titles, optimizing your content for mobile users and so on.
Black hat SEO
To rank the website on the search engine quickly and easily with the wrongful manipulation of search engine tactics black hat SEO is used by the companies. And if Google finds out that you are using then it can get your website blacklisted by google itself. Black hat SEO is called black because of the term used in western movies for the bad guys and like that black hat SEO is malicious practice. On the other hand, the ranking of a website or webpage on search engines can be increased by black hat SEO. If you want to prevent your website to be penalized then you can use bots and spiders aka search engine crawlers. Some of the Google condoned SEO tactics that are in black hat SEO are: abusing rich snippets markup, using duplicate content, irrelevant content that is obtained from other websites, and so on.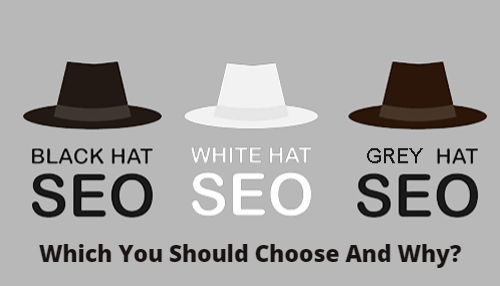 Grey hat SEO
Here the term grey hat SEO is unfamiliar the people and the concept of Gray hat SEO. It is not a hard thing to understand because it is a combination of white hat SEO and black hat SEO. Without any kind of negative impact, it will increase your ranking. Common examples of Grey Hat SEO: Creating doorway pages, Building microsites, Submitting to link directories and so on.
Which are the best SEO tool?
So, I think you understand what is the exact meaning of white hat SEO, black hat SEO and grey hat SEO. Now another question comes into your mind how will you choose for your company or website among this SEO and which are the best? So here are the answers to all the questions. We know that there are hundreds of websites on the internet and all the websites are different from each other. So depending on your website, your website's needs and your website's work, one should opt for the best SEO tool that is adequate for his website. Because each SEO tool has some different features that will help for some and won't help for some. So, it's better to read and research before using these SEO tools for your website.
It is clear that each SEO tool has its own feature and they all are the best in their own field. Depending on the kind of work that you do infers the most adequate and acceptable SEO for your website. In conclusion, first do study SEO tools and compare them with your work and then decide whether you want white Hat SEO or Black Hat SEO or Grey Hat SEO.