How to Do SEO in a WordPress Website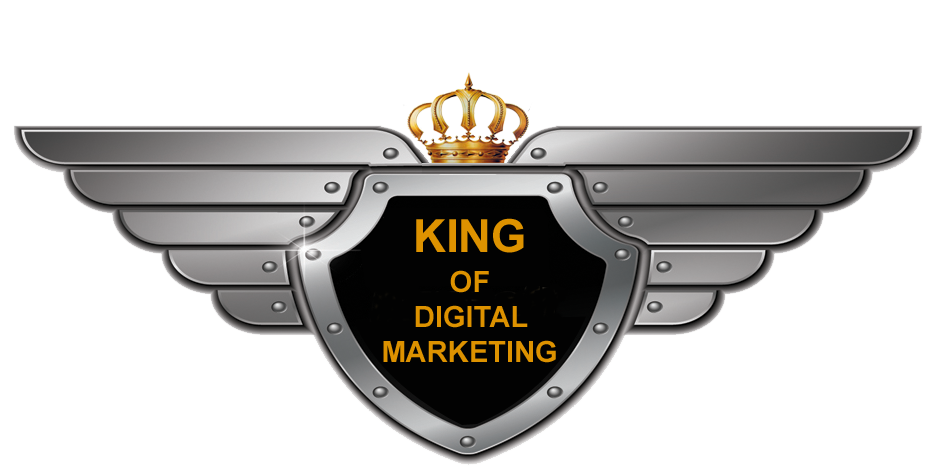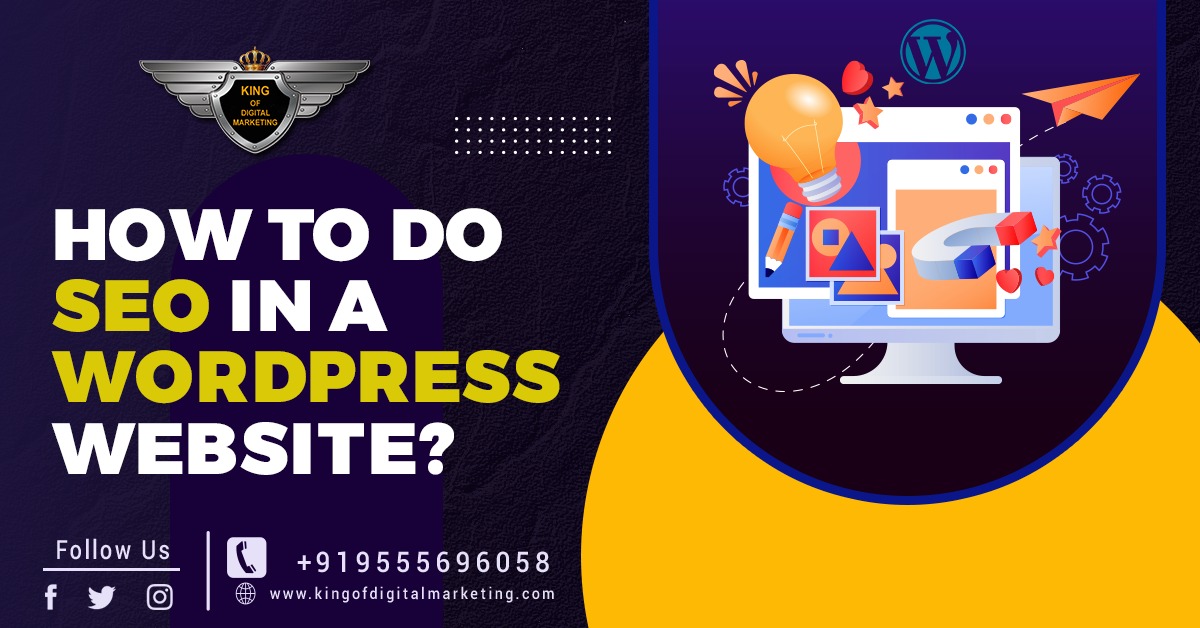 TABLE OF CONTENT
Do you have a self-hosted WordPress website? Want to get a strong online presence or get more visitors to your WordPress website? WordPress SEO is about making your website show up higher on search engines and getting more visitors from those searches. WordPress is great for this because it's made to be search engine friendly. But you can do more to make it even better. You need to do things like making sure your website is set up in a way that search engines like improving your content and doing things outside your site to get better results. If you are confused about how to do it, take a look at the following points.
What is SEO?
SEO, which means Search Engine Optimization, helps your website to get a high-ranking position on a search results page. It can enhance the website's visibility and online engagement of many visitors. At the same time, using some effective keywords can increase your target. Thus, people can easily visit your WordPress website and explore more about its products.
Why is investing in WordPress SEO so important?
Investing in WordPress SEO is crucial because it helps your website get noticed on the internet. There are a lot of websites available on the internet, and SEO makes sure people can find your site easily. SEO not only brings visitors to your website, but it also attracts people who are genuinely interested in what you offer. This means you have more chances to share your ideas, products, or services with a broad audience. So, investing in WordPress SEO is like making your digital storefront appealing and accessible, giving your online presence a better chance to grow.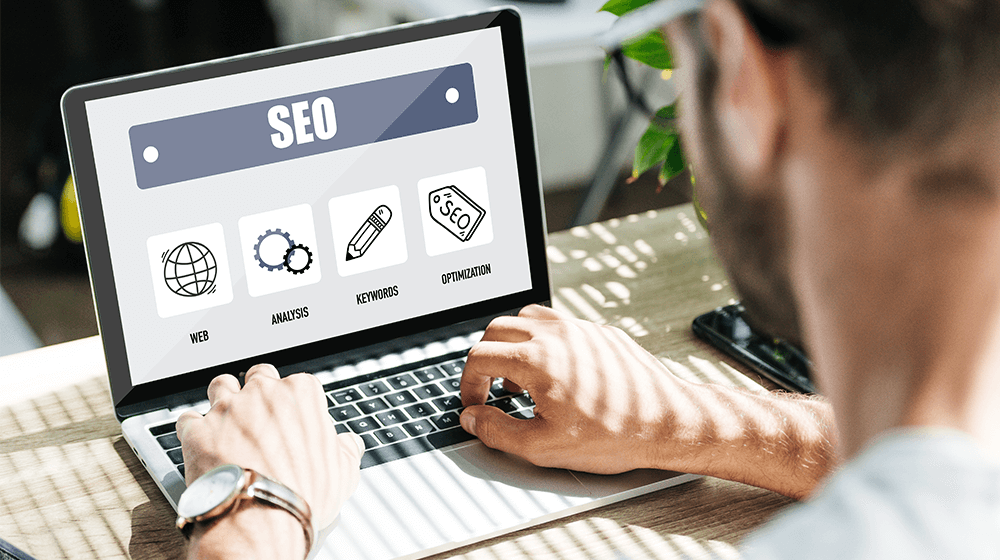 How to Make Your WordPress Website SEO-Friendly
Now you know how important it is to create an SEO-friendly WordPress website if you want your site to rank higher on search engines like Google. If you want to make your website more search-engine friendly and increase your chances of getting noticed online, then following these comprehensive points can help you out.
Choose a Good Hosting Provider: Start by selecting a reliable hosting provider for your WordPress website. A fast and secure hosting service can improve your website's loading speed, which is a crucial factor for SEO. Slow websites often make obstacles, so invest in quality hosting.
Update Your Permalinks: A permalink is like a special web address for one of your posts, pages, or blogs on your website. It's a link that stays the same and doesn't change. This link tells people what they'll find when they click on it. On the other hand, permalinks help your website show up in search engines like Google. So, if you make your permalinks concise and to-the-point, it is not just easier for visitors, but it also helps your website do better on Google.
Install an SEO Plugin:WordPress offers various SEO plugins like Yoast SEO or All in One SEO Pack. These plugins simplify the process of optimising your site for search engines. They help you customise meta titles, descriptions, and keywords for each page, making it easier to control what appears in search results.
Improve Page Speed: In this fast-forward age people sometimes have a little patience. A fast-loading website not only enhances user experience but also increases SEO. Use image optimization tools to reduce file sizes without compromising quality. Enable browser caching, use a content delivery network (CDN), and minimise the use of unnecessary plugins to speed up your site.
Optimise Your Content: High-quality content is a powerful tool of SEO. Create valuable, relevant, and informative content that addresses your target audience's needs. Incorporate keywords naturally into your content to help search engines understand what your site is about. Avoid keyword stuffing, as this can harm your SEO efforts.
Build Quality Backlinks: Backlinks are links from other websites that point to yours. They are a crucial factor in SEO. Focus on obtaining high-quality, relevant backlinks from reputable sources. You can achieve this through guest posting, reaching out to industry influencers, or creating shareable, link-worthy content
Keyword Research: Start by conducting keyword research to identify the terms and phrases your target audience is using to search for your content or products. Tools like Google Keyword Planner, Ahrefs, or SEMrush can help with this.
Quality Content Creation: Create high-quality, valuable, and relevant content that addresses the needs and interests of your target audience.Incorporate your target keywords naturally within your content.
On-Page SEO: Optimize your content's title tags, meta descriptions, and headers (H1, H2, H3, etc.) to include your target keywords. Use descriptive and user-friendly URLs for your posts and pages. Add alt tags to images and optimize image file names. Use internal linking to connect related content within your site.
Mobile Optimization: Ensure your WordPress theme is mobile-responsive, as mobile-friendliness is a significant ranking factor for search engines.
Site Speed: Optimize your website for speed. Use caching plugins like W3 Total Cache or WP Super Cache to improve load times. Compress images and use a Content Delivery Network (CDN) to reduce server load times.
XML Sitemaps: Create an XML sitemap and submit it to Google Search Console and Bing Webmaster Tools to help search engines index your site more efficiently.
SEO Plugins: Install an SEO plugin like Yoast SEO or Rank Math. These plugins help you optimize your content, titles, and meta descriptions, and they offer suggestions for on-page SEO improvements.
Permalinks: Customize your permalink structure to include keywords. In WordPress, you can set this up under Settings > Permalinks.
SSL Certificate: Use HTTPS for your website by installing an SSL certificate. This enhances security and is a ranking factor.
Schema Markup: Add schema markup to provide search engines with more context about your content. You can use plugins like WP SEO Structured Data Schema for this.
User Experience (UX): Ensure a positive user experience with clear navigation, readable fonts, and an organized site structure.
Social Sharing: Make it easy for visitors to share your content on social media by adding social sharing buttons to your posts and pages.
Regular Updates: Consistently update your content to keep it fresh and relevant. Search engines favor up-to-date content.
Backlinks: Build high-quality backlinks from authoritative and relevant websites to improve your site's authority. Focus on natural and ethical link-building practices.
Local SEO (if applicable): If your website serves a local audience, ensure your business information is accurate and up-to-date in local directories, and claim and optimize your Google My Business listing.
Monitor and Analyze: Use tools like Google Analytics and Google Search Console to monitor your website's performance and search traffic. Make adjustments based on the data.
Avoid Common SEO Mistakes: Be aware of and avoid common SEO mistakes like keyword stuffing, duplicate content, and other black-hat practices.
Conclusion
By following these steps, you can change your WordPress website into an SEO-friendly platform that stands a better chance of ranking higher in search engine results. However, it is important to keep in mind that SEO is an ongoing process, so consistency and patience are two vital keys to long-term success.