What Is Schema Markup And How It Can Be Used In Your Business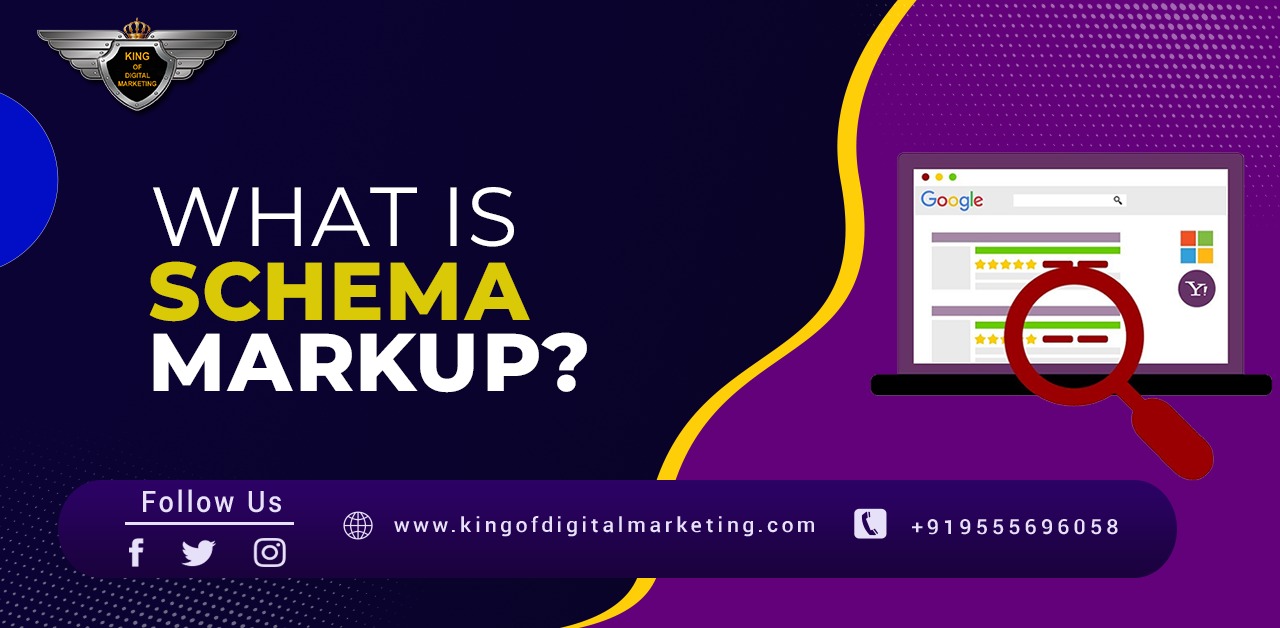 TABLE OF CONTENT
Schema markup is a more improved version of Search Engine Optimization (SEO). It is an important piece of data that helps the search engines better understand the content on your pages and serve more informational and helpful content results on the latest results pages. If you've ever glanced at some prosperous piece of information such as dates, reviews, or photos in the search results, then you've come across the use of schema markup. Why Is Schema Markup Important?
Schema markup is a code also called semantic vocabulary or microdata you can add to the HTML for your website. This data helps search engines better understand your important content for SEO so that they can return more detailed and informative results for searchers.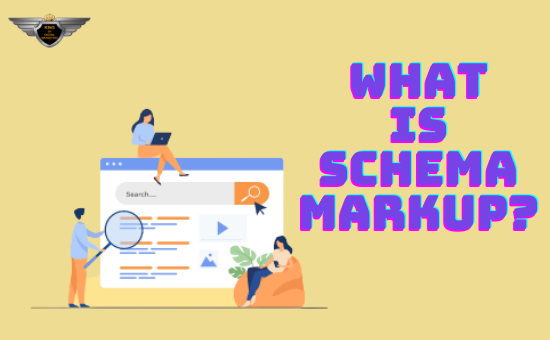 The purpose of the schema is to use these structures to clarify and characterize the classes of an XML document to prevent and document the meaning, usage, and relationships of its components: data types, elements, and their content, attributes and their values, entities, and their contents and memoranda. If you are hiring a digital marketing company in Delhi to optimise your website, then it is a must to use it for better results and ranking of your website.
Need Of Schema In Business
The content on the website gets enlisted and comes up in the search results. It helps search results in optimizing the content and getting the best results according to the keyword searched on Google. It is also helpful because the markup tells the search engine what that content means accurately. It just needs a proper piece or line of what is needed to be searched.
How Does Schema Work?
Schema has strategic and better processing as SEO. By just putting a keyword you don't need to get a better result of your choice. It can be just a simple piece of information. For example, let's say the word "Dentists" appears in an article. The search engine sees this and produces a Search engine result page entry with "Dentists ".



However, if you put the right schema markup around the keyword "Dentist near me" making the search engine understand more accurately just tell "Dentist near me" or the dentists near the area you live in and not just put a couple of random words. The search engine then provides more articulate results that display adequate and nicer pieces of information for the user who was searching for "Dentist near me".
Schema is also helpful for business purposes as it helps you stand out by putting more accurate information on your website. It is one of the top digital marketing mistakes that a business makes by not putting it on the website.
Importance Of Schema In Local Businesses
A local business schema is a type of structured data markup code that you can use by adding it to your company's website. This allows search engines to easily identify what kind of organization they are and what they are doing. Adding local Schema markups in your HTML improves the way your page displays in the Search Engine Results Page by strengthening the vibrant piece of information and helping your business show up in the proficiency graph. Local businesses can also use schema markup to display important information in search results. The schema will help you by providing clear and crisp information to the consumer and making them understand your concept and clear idea.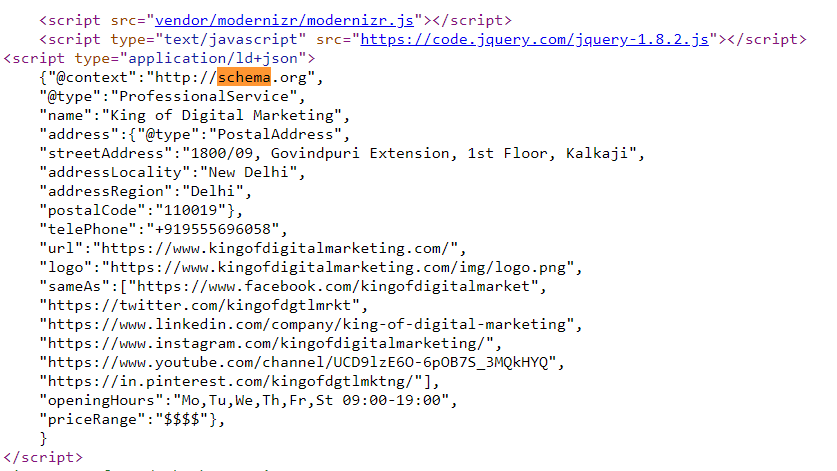 Advantages Of Schema In Business
It will help you in boosting Search engine optimization.
It will help in getting rich snippets on your website
It will help your website get organic website traffic.
It will strengthen your positioning in search engine optimization.
It will help you in getting more improved and understandable content for your potential clients.
Conclusion
Schema markup is the best for the business. The code helps in better search engine optimization and helps Google understand your content adequately and rapidly, and it will help Google improve your website visibility in search engine optimization.